Top takeaways from AHA Physician Leadership Circle in 2019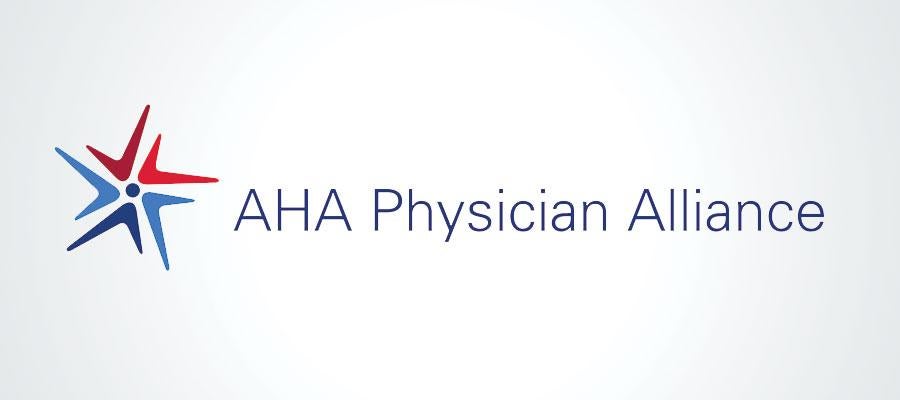 The AHA Physician Alliance regularly convenes senior physician executives as part of its Physician Leadership Circle for high-level conversations on the issues keeping them up at night. These conversations give us a chance to discuss strategic opportunities and shared challenges while also learning from each other and strengthening our clinician community and voice.
Over the past year, we've held five of these events ranging from the implications of artificial intelligence and technology on clinician practice to using behavioral economics to effect change to recapturing joy and purpose in medicine. Below are top takeaways from our 2019 events. You can find complete summaries of all these events here. Please consider joining us in 2020 at an event near you. More details and sign up is available here.
AI will be a tool, not a replacement for physicians: Just as spreadsheets and accounting software did not replace chief financial officers, AI and machine learning is not expected to replace physicians, but it likely will fundamentally change how they work. Physicians should be part of technological innovation, shaping technology into care models.
We don't hate change. We hate poorly executed change: We live in task overload and to create lasting change, organizations must structure choices that provide an easy path to the preferred result. Such architecture must be relevant and meaningful to the audience, framed within the existing context. For example, machine learning and AI can help, but they have to be part of the workflow, not outside or parallel to it.
Technology done right can help clinicians maximize the work they love — caring for patients: Current AI application is largely focused on automating administrative tasks and identifying savings on the cost structure, but safely and securely applying AI to diverse patient data opens new potential for better health as well as savings. The time is now for clinicians to provide expertise and guide AI and other technology development. Don't let these be built independently or "be done" to us.
Absence of burnout does not count as a win: First, be sure the right thing is being measured — well-being should be the end goal. While our health care system always will have challenges, as leaders we must demonstrate actions we are taking to foster wellbeing and help physicians, nurses and others manage challenge and change and deliver safe and high-quality care.
Jay Bhatt, D.O., is AHA senior vice president and chief medical officer, and Elisa Arespacochaga is vice president of the AHA Physicians Alliance.