Think About Ways to Support our Health Workers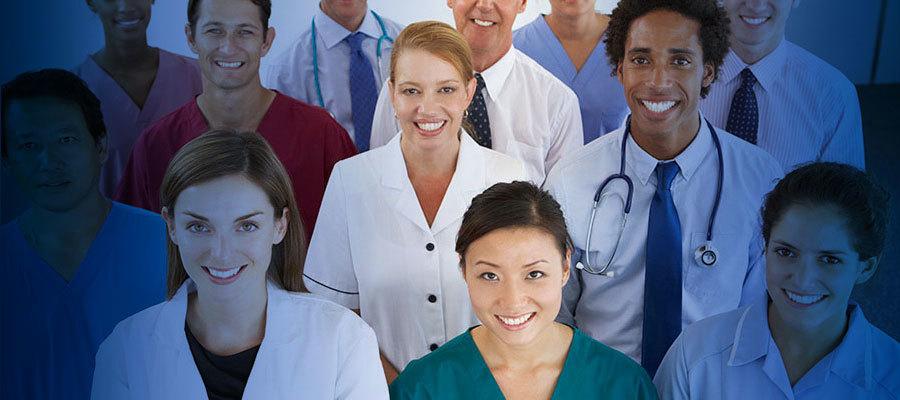 Health care workers around the country are working tirelessly to help patients who are sick with COVID-19 get better. That is in and of itself an incredibly tough job. But, a quick conversation with a health care provider or a skim through Twitter shows that our health care workers have more on their minds and in their hearts as they take on COVID-19.
Health care workers worry about how to protect themselves. They worry about what will happen to their patients and communities if they get sick.
They worry about how to protect their families. They want to make sure they do not bring COVID-19 home to their spouses, children or parents. They worry about what will happen if they get sick and cannot care for their children.
They are exhausted. Shifts feel harder and longer because there is so much sickness and so many new challenges. And on top of treating patients, they are quickly becoming the support system for patients who can no longer see their loved ones.
Yet, despite all this, our health care heroes continue to show up. And, they don't just show up in their own hospitals and health systems, they have responded to calls from New York and Detroit for volunteers to help fight COVID-19 in those hotspots.
Doctors, nurses and specialists from Intermountain flew to New York City to assist overwhelmed hospitals. Two buses filled with doctors, nurses and other professional staff traveled from Cayuga Health in upstate New York to assist with the pandemic in New York City. And, teams of caregivers from Cleveland Clinic have traveled to Detroit and New York.
These individuals are amazing. Each day, in every way, they continue to be our most valuable resource to stopping the spread of COVID-19. We echo the heartfelt gratitude expressed across the country for these health care heroes.
And, we are doing all we can to protect them through our 100 Million Mask Challenge – which includes more than increasing the production and supply of critically need personal protective equipment. We have joined partners around the country to support health care workers. For example, we've partnered with Hilton and Marriott to provide special rates for those needing a home away from home during these difficult times.
Hotel, airline and other corporate discounts, may not be top of mind for our health care heroes, as they concentrate on saving lives. But access to hotel rooms and other special discounts are among the numerous things we can help do to make their difficult assignments just a little bit easier. Just as they continue to show up, let's make sure that we continue to show up to protect and support our health care workers in every possible way.
Priya Bathija is vice president, strategic initiatives for the AHA. For more information on the 100 Million Mask Challenge, please visit 100MillionMasks.org or email 100MillionMasks@aha.org.