Blog: Protecting Our Health Care Heroes during National Hospital Week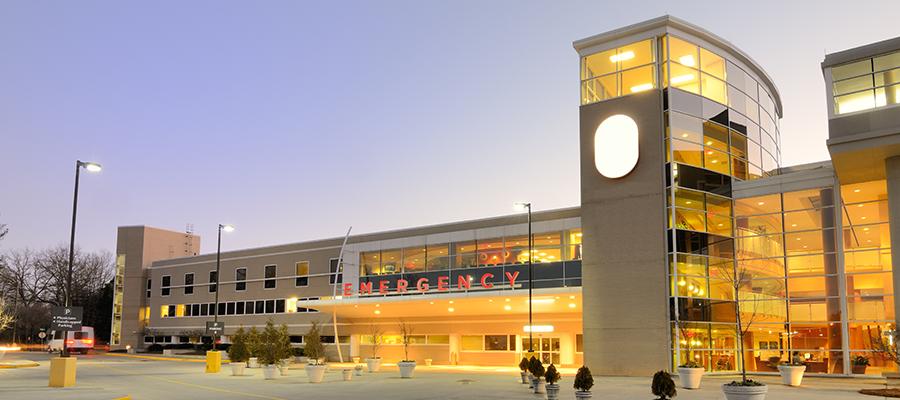 This year, National Hospital Week (May 10-16) takes on a special significance. For months, we have watched with awe and gratitude as the 6 million women and men of America's hospitals and health systems have fought courageously each and every day to protect the health of an entire nation. For this, National Hospital Week offers "A Week of Thanks," and invites everyone — individuals and organizations alike — to find a way to demonstrate our appreciation for these heroes. "Face Mask Friday," for example, invites health care workers to demonstrate by sharing pictures how they protect against germs.
There are many ways to say thank you, and one of the most meaningful is to put action to those words by helping protect front-line caregivers against transmission of the COVID-19 virus. This means adequate supplies of safe and reliable personal protective equipment, the first line of defense when treating a pandemic patient.
Demand still exceeds supply, and we don't have enough PPE on hand even in May. What we do have isn't always distributed according to the most pressing need. The good news? Through the 100 Million Mask Challenge, AHA is working on many fronts to address these critical issues and making real progress.
At the same time, our incredible caregivers also are tackling this issue, taking proactive steps to safeguard their own health and the health of their colleagues. For example:
At Lutheran Medical Center in Wheat Ridge, Colo., nurses and other staff members have

created hundreds of face masks

out of materials found in their own hospital. The masks won't be used to treat COVID-19 patients, but will instead serve as backup supplies to preserve resources needed most. "It's a paper material, a type of wrap that we wrap instruments in to sterilize them to use for surgery," explains a nurse and clinical practice specialist for the hospital's operating room.

In Connecticut, a

team of nurses is working to

offset the mask shortage

by creating non-medical grade masks for medical professionals who are not directly on the front lines of the coronavirus outbreak.

And in Virginia Beach, wonderfully compassionate nurses made

see-through face masks

so that a deaf father could read their lips and communicate with them during the birth of his daughter, providing reassurance that all was well with his newborn through the COVID-19 pandemic.
These are just a few of so many examples unfolding every day, everywhere. All segments of our society — public and private sector, individuals and corporations, schoolchildren and COVID-19 responders themselves — are banding together to safeguard our health care workers, so they can continue to treat patients and save lives.

National Hospital Week reminds us that in the middle of one of America's greatest health challenges, we still have much to be thankful for.

Priya Bathija is vice president, strategic initiatives for the AHA. For more information on the 100 Million Mask Challenge, please visit 100MillionMasks.org or email 100MillionMasks@aha.org