Blog: Wall Street Journal Article Doesn't Give Full Picture on Safety in Hospitals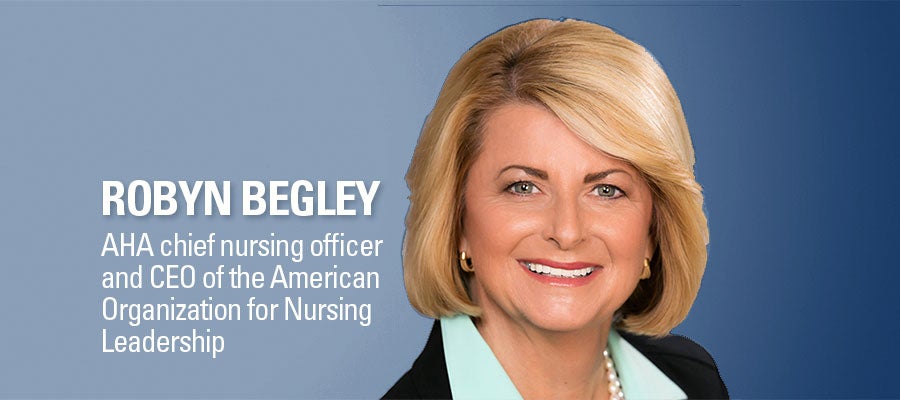 From the beginning of the COVID-19 pandemic, hospitals have kept patients safe in the face of rapidly evolving scientific evidence and daunting resource limitations. A recent article in the Wall Street Journal on the spread of COVID-19 infections in hospitals does not give a full picture and proper context on safety in hospitals.
America's hospitals and health systems have taken numerous steps to prevent the spread of the infection in order to safely provide care for our patients and to protect our caregivers and frontline staff. As we've learned more about how the virus is transmitted, we've been able to refine and improve these actions to be even more effective in keeping patients and staff safe.
These steps include creating COVID and non-COVID care units, implementing physical distancing in waiting rooms or having individuals enter the building for non-emergent services one at a time, mandating mask use in common areas and limiting entrance and exit points. We've increased the frequency of our deep-cleaning throughout our buildings, improved air handling, reinforced proper infection control practices and heeded CDC guidance by making difficult, but necessary, restrictions on visitors. We are rigorously screening patients, including through testing, in advance of receiving care.
And, thanks to hospital ingenuity and regulatory flexibility, we've set up clinics in non-traditional locations, increased the use of telemedicine and created drive-through testing sites. These changes have allowed more patients to get more of their care from the security of their homes and have reduced the number of people within the traditional four walls of the hospital.
After pausing non-emergent, or so-called "elective care," at the direction of local public and health officials early in the pandemic, hospitals and health systems are safely providing care to all who need it. The AHA has worked closely with the American College of Surgeons (ACS), American Society of Anesthesiologists (ASA) and the Association of periOperative Registered Nurses (AORN) to ensure our field remains prepared to meet these critical care demands into the future.
As hospitals learned more about the pandemic, which was caused by a novel coronavirus, we rapidly evolved our approaches. For example, information on the prevalence of asymptomatic spread was scarce and not agreed upon. Now we know that according to CDC estimates, 40 percent of COVID-positive patients are asymptomatic and the chance of transmission from people with no symptoms could be as great as 75 percent. Hospitals used this essential knowledge to ramp up their efforts to mask all staff and patients, made easier by improvements in the PPE supply chain.
Furthermore, our nation's testing capability and capacity has improved since the early months of the pandemic, when tests were hard to come by and only those with obvious symptoms were being tested. We continue to urge the federal government and other stakeholders to use every lever to increase testing supplies in order to accelerate the availability of testing for all who need it.
Finally, based on CDC data that the Wall Street Journal admits is incomplete and may account for cases that should be excluded, the infection rate inside hospitals averaged less than 0.5 percent between May and July. This compares to "hot spot" state averages of well over 15% during the same time period. Even one infection is one too many, and we've continued to work hard to reduce factors that can lead to transmission.
America's hospitals and health systems take very seriously their mission to care for their patients and communities. The American public can rest assured that we are taking every precaution necessary to protect you and your loved ones when you come to us.
Robyn Begley, is the AHA chief nursing officer and CEO of the American Organization for Nursing Leadership