AHA continues to debunk false claims about COVID-19 deaths and payments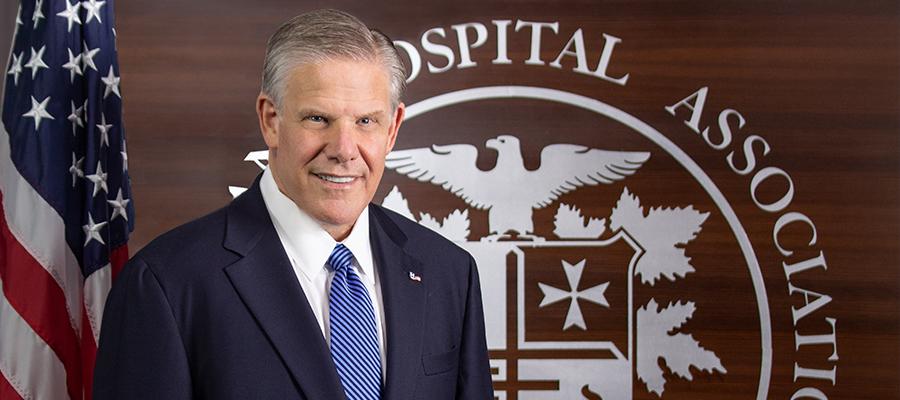 For the last several months, disturbing and unproven theories have gained attention about the death count for COVID-19. We find these erroneous and egregious charges leveled against doctors – which have been repeated during the past few weeks – dismaying, disconcerting and disturbing.
Hospitals and health systems are eligible to receive higher payments for complex COVID-19-related treatment under the Coronavirus Aid, Relief, and Economic Security (CARES) Act – that much is true.
But there are several myths out there too. For months, we have been setting the record straight, and we continue to do so.
Hospitals do not receive extra funds when patients die from COVID-19. They are not over-reporting COVID-19 cases. And, they are not making money on treating COVID-19.
The truth is, hospitals and health systems are in their worst financial shape in decades due to COVID-19. In some cases, the situation is truly dire. An AHA report estimates total losses for our nation's hospitals and health systems of least $323 billion in 2020. There is no windfall here.
Further, hospitals and health systems adhere to strict coding guidelines, and use of the COVID-19 code for Medicare claims is reserved for confirmed cases. Coding inappropriately can result in criminal penalties and exclusion from the Medicare program altogether.
According to the Centers for Disease Control and Prevention, there have been as many as 299,028 more deaths this year compared to a typical year (as of Oct. 15, 2020). There have been 216,025 deaths due to COVID-19. There is no reasonable explanation for the increased deaths other than COVID-19.
The professionals of America's hospitals and health systems are focused on saving lives and treating illnesses – period. They shouldn't have to waste precious time debunking theories that are offensive and untrue.
The AHA stands with our physicians, nurses and front-line caregivers as they continue to battle COVID-19. As American Medical Association President Susan Bailey, M.D., said, "Rather than attacking us and lobbing baseless charges at physicians, our leaders should be following the science and urging adherence to the public health steps we know work – wearing a mask, washing hands and practicing physical distancing."
Rick Pollack is president and CEO of the AHA.