The 4 lessons I learned while striving to preserve and increase access to care in rural communities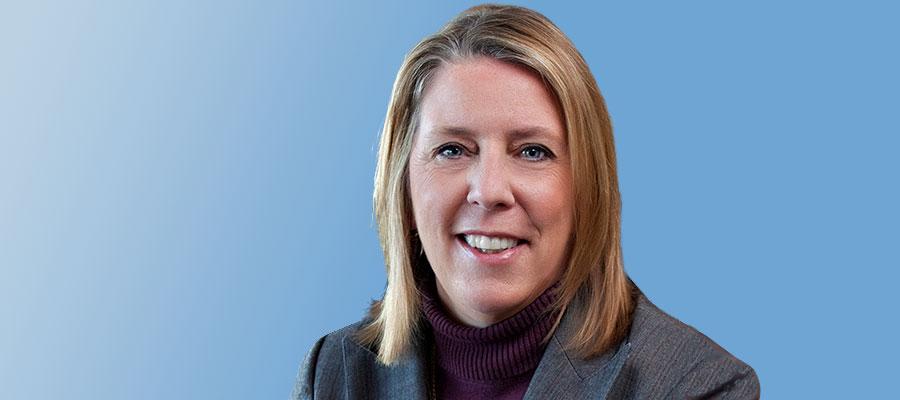 As a former executive leader at several integrated health care delivery systems before coming to the AHA this April, I understand the unique challenges facing rural hospitals and health systems. In my most recent two leadership roles, I had the honor of serving as CEO of regional health care systems in Montana and Maine, two of the most remote and rural areas in the continental U.S. With nearly 60 million Americans living in rural areas of our country, I learned first-hand the challenges of providing access to high-quality, affordable care to this population; a crucial element to positive health outcomes.
At an especially challenging time for hospitals nationwide – with dozens of rural, hospitals, closing their doors – I understand how hard health care leaders are working to keep care local and close to home.
On this National Rural Health Day, I want to thank rural hospitals and health systems with caregivers working round the clock who not only care for COVID-19 patients on limited resources, but also work tirelessly year-round to pilot alternative payment models, embrace telehealth and experiment with bold, innovative ideas to transform health care to fit the needs of their communities.
I've learned a great deal in my role overseeing health care systems and gladly share some of those lessons that helped my organizations succeed, in the hope that they can help others
Lesson #1: Meet patients where they are
Hired as president and CEO of Eastern Maine Healthcare Systems in 2006, I quickly recognized that patients in the more populated southern parts of the state accessed care quite differently than those in the northern, remote reaches of Maine. We went about developing efforts to meet patients where they were. For instance, telemedicine, retail services, community-based care and home care were all tools we deployed. With a large, rural geographical area, patients living with multiple chronic illnesses in northern Maine benefitted from highly integrated care coordination, utilizing any and all resources to bring care to these patients. I've also worked with physician-led groups to design a care delivery model that is Affordable Care Act-compliant and fits within an accountable care organization. Ensuring that you can deliver care as seamlessly as possible for patients is key.
And to further enhance the patience experience, we took on the task of re-branding the health system under a new name, Northern Light Health, to create a more integrated delivery system that works better for patients and providers. We built a single electronic record system across all sites of care to improve the efficiency and value of care delivered, regardless of site of service.
Lesson #2: Encourage professional development
I've found firsthand that recruiting and retaining high-quality medical professionals in rural areas is an ongoing challenge. In Maine, we knew that if we hired a Mainer, they were likely to stay in the area, with the only caveat being that they may want to move around within the system. We not only allowed that, we encouraged it; we would leave back doors, side doors, and front doors wide open to allow them to have a career path that might take them through several of our organizations.
At Northern Light Health, we saw a nursing shortage – with a typical vacancy rate of 1100 nurse positions within the 12,000-employee system; almost 10% of the workforce. To address this, we partnered with academic programs and successfully increased the number of nursing students in the training pipeline. And one of our most successful initiatives was recruiting foreign nurses, providing two- and three-year contracts for them and incentivizing them to remain beyond their initial contract term. We were successful at keeping many of these foreign nurse recruits. The trick was to provide an excellent work experience as well as a social network for them and their families to help them feel part of the community.
Lesson #3: Take initiative and uncover partnerships
I believe that competition often is a negative strategy, especially in areas of scarce resources. At Northern Light Health, we modeled many partnerships, within the statewide health care provider community and with non-traditional partners. In both Montana and Maine, our integrated structure and size provided an excellent opportunity to innovate and experiment. We successfully co-designed our community health needs assessment with other providers and other community leaders across the state. By doing this, we let other organizations know that we were all in this together and open to working together in creative, non-traditional ways. We all shared the same end goals – to help patients and keep them healthy.
In addition, there's tremendously improved financial stability, shared resources and peace of mind to be gained from partnering health systems with small, rural, stand-alone critical access hospitals. I've seen firsthand how powerful and beneficial these types of partnerships can be for communities who rely on local care close to home.
Lesson #4: Innovation requires building community trust
In Maine and Montana, we faced challenges in care delivery transformation that were unique to rural environments. These included limited numbers of commercial payers who were willing to engage in discussions about and experiments with emerging payment models. I knew this was vital to our ability to be effective in a value-based, population health delivery ecosystem. So we made the decision to proactively reach out to employers, largely small businesses, and work with them to bring value to their self-insured employee plans.
By working with the community to proactively engage all or many stakeholders before they needed hospital services, we were able to further our efforts to designing a system that addressed all aspects of health care improvement. And, we were able build relationships with employers and civic leaders which benefitted many shared goals.
I think that now more than ever, health care leaders have an opportunity to come together and reimagine health care of the future. We all want to maintain high-quality, affordable health care, but that might not look the same as it did even five years ago or even pre-COVID. Figure out whose role it may be to best communicate that to your community while convincing them that the changes you implement together will benefit all. Building trust is the critical ingredient in any transformation effort.
Michelle Hood is AHA executive vice president and chief operating officer, and president for the AHA's Health Forum