Joining Hands for Greater Impact: How Hospitals are Partnering to Support their Communities through COVID-19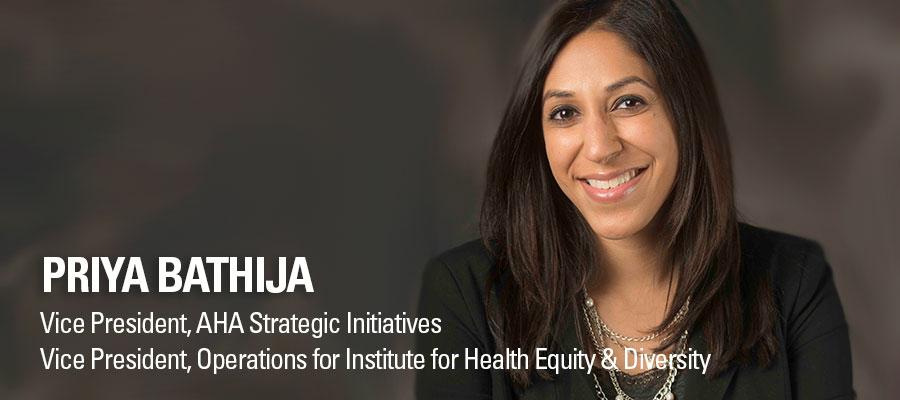 #InThisTogether was a trending hashtag on social media early in the COVID-19 pandemic. Those using it did so to capture the need for all of us to join forces to defeat a common enemy—in this case, COVID-19's spread. In these uncertain times, our society banded together and rose to the challenge.
Throughout the COVID-19 pandemic, hospitals and health systems have done the same, forging new partnerships and joining hands with other stakeholders to ensure ongoing care for patients, health care workers and their communities. Here are some of the success stories that have shone brightly at every phase of this public health emergency.
The hunt for PPE
Early in the pandemic, partnerships were formed to address supply limitations, with a focus on acquiring personal protective equipment (PPE) for health care workers. Providence quickly partnered with Kaas Tailored, a manufacturing solutions factory for the upholstery industry, to retrofit Kaas' facility to produce PPE for the health care system's front-line health care workforce.
In Utah, University of Utah Health, Intermountain Healthcare, Latter-day Saint Charities, Utah non-profits and volunteer sewers from across the state came together to form ProjectProtect, a collaboration that produced over 5 million masks for health care workers.
To extend the life of existing PPE, University Hospitals partnered with NASA to develop and test technology to decontaminate PPE. Together, they found a way to decontaminate 30,000 masks per day.
Tackling societal issues in teams
Partnerships were also formed to address societal factors, such as housing and food insecurity, impacting patients' exposure to COVID-19, along with the coronavirus' contraction and spread.
Henry Ford Health System partnered with the United Way of Southeastern Michigan and the BET COVID-19 Relief Fund to launch At Your Door: Food & More. This program provided contact-free deliveries of food boxes, PPE, diapers, culturally informed education and equipment for virtual support, allowing vulnerable populations to reduce their risk of exposure.
The City of Chicago brokered a deal between local hospitals and five hotels to repurpose empty rooms for patients. The hotels housed people waiting for test results but could not return home; quarantined high-risk healthy individuals who could not stay at home because of an ill family member; and isolated people who had been diagnosed with COVID-19 but could not return home because of their living situation.
Advancing vaccination efforts together
Community partnerships continue to be critical as hospitals and health systems promote public confidence and acceptance of COVID-19 vaccines.
CommonSpirit Health is working with faith-based organizations to conduct home visits as a part of its vaccine equity strategy. The system also worked with the Los Angeles city government, Charles R. Drew University of Medicine and Science (a historically Black college/university), LA Care Health Plan, and the NAACP to host a vaccination site at a Los Angeles sports park. This event alone resulted in more than 20,000 COVID-19 vaccines administered to high-risk populations.
Atrium Health launched its "Community Immunity for All" collaborative to ensure equity in access to vaccines while acknowledging the history of health injustice in communities of color. To get vaccines to those living in underserved communities, the hospital uses mobile teams, community clinics and drive-up sites. Atrium Health also is partnering with state and local governments and a variety of businesses with a common goal to "get shots in arms" through multiple mass vaccination events in Charlotte, N.C.
An invitation to learn more
So far, the nation's fully vaccinated rate is 14%, according to the CDC's last data. We have a ways to go to achieve herd immunity. But with three solid vaccines in the pipeline, now is the time to help accelerate COVID-19 vaccinations. And, innovative partnerships are one path forward. I invite hospitals and health systems to join me March 30 at 12 p.m. ET for an interactive discussion on how to hold mass vaccination events and other practical strategies for addressing COVID-19 in your community.
Atrium Health and American Airlines representatives will share how they came together as partners, and what it takes to put on mass vaccination events. Atrium also will discuss its new toolkit, A Leader's Guide to Safer, Faster and More Equitable Community Vaccination Events. Next week's webinar marks the inaugural event of the American Hospital Association's new series—Joining Hands for Greater Impact.
Advanced registration is required. Register here.
Priya Bathija, J.D., MHSA, serves as AHA's vice president of strategic initiatives.

This content was funded in part by a cooperative agreement with the Centers for Disease Control and Prevention (grant number CK20-2003). The CDC is an agency within the Department of Health and Human Services. The contents of this resource do not necessarily represent the policy of CDC or HHS, and should not be considered an endorsement by the Federal Government.