Five takeaways from the 2020 Mom Maternal and Mental Health Forum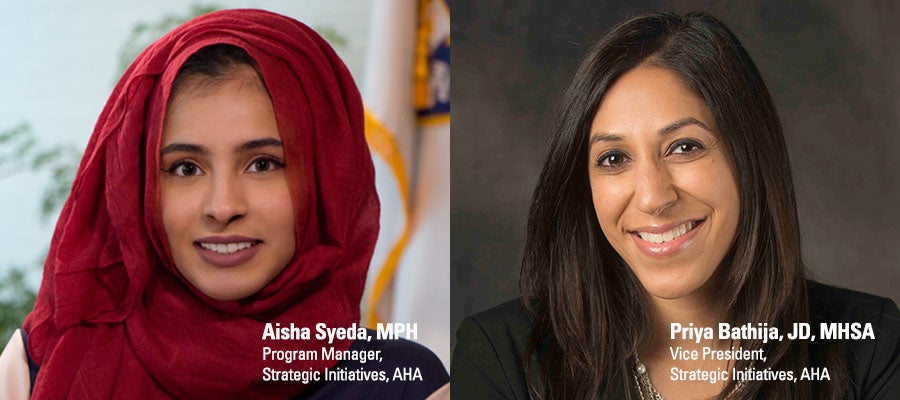 In 2019, 1 in 5 women suffered from a mental health disorder. Now, as a result of the COVID-19 pandemic, even more women are reporting increases in challenges associated with mental illness as they continue to take on responsibilities they had not been prepared for.
On March 24-26, we had the opportunity to attend 2020 Mom's Maternal and Mental Health Forum. The forum explored emerging considerations in redesigning policy, health care and systemic processes to improve maternal mental health. It brought together a wide range of stakeholder voices and experiences ranging from mothers, mental health survivors, policymakers, payers, health care organizations, families and social support organizations.
Here are the top five things we learned from the experience:
Meet moms where they are.

"We need to bring mental health into the places where women are going," said Darius Tandon, PhD, associate professor, Department of Medical Social Sciences at the Northwestern University Feinberg School of Medicine. "Start with embedding into the home setting, rather than making mothers find a way to access services externally."

While screening for mental health is often done in physician offices, clinics and hospitals, speakers challenged health care providers to find ways to meet mothers at home through technology and in-person visits. And, this doesn't end with screening, hospitals and health systems and community stakeholders can work together to help make both mental health treatment providers and social support services available in settings that are easily accessible and available for women.

In addition, child care providers may play a role. Jessica Cowan, lead infant and early childhood mental health consultation specialist at Montclair State University suggested we assess the relationship a new mom has with her child care provider as it may be one of the first few people a mom interacts with post birth. They can provide a lens inside post-partum concerns, and the anxiety moms may feel when going back to work as they leave their child with another caretaker.

Technology alone will not be enough.

The COVID-19 pandemic has proven how crucial technology is for health care delivery. Telehealth improves access to OB/GYNs, doulas, lactation consultants and specialists. Remote patient monitoring, chat and text-based navigation services, and apps have provided additional ways to support and coordinate care.

Yet, speakers acknowledged technology alone will not be enough. Melissa Hanna, founder and CEO of Mahmee, which delivers data-driven care coordination and personalized support to new moms, shared "technology will not be the end all be all solution" to our challenges in maternal health. She also shared, "this is always going to be about care, and it's plenty of people working together to center the experiences of mothers, and be there in a proactive way to guide, support and advocate."

We have seen firsthand that a combined approach of offering health care services through technology and human connection can drive better outcomes for mothers. Mayo Clinic developed the OB Nest program to optimize prenatal care for low-risk expectant mothers. The program uses a combination of in-person and telehealth prenatal visits, home monitoring, and a social media community that allows patients to share their experiences with other mothers. It also has dedicated nurses that help with patient education and serve as a resource for mothers throughout the program. This combination has provided pregnant moms with more autonomy in their prenatal care.

Create safe spaces where women feel empowered to share their mental health journey.

If we want to improve maternal mental health outcomes, we must build trust between mothers and their care providers. One way to do this is to include moms in the conversation. This involves creating safe spaces and opportunities for mothers to share and taking time to listen to what they share. This includes the stories of pregnant, birthing or post-partum women who are suffering from a mental health disorder, along with those who have survived them.

Another way is to acknowledge and empower self-advocacy. Speakers encouraged care providers to recognize that each mom deserves the best, patient-centric and culturally-competent care – which includes the power to make decisions for themselves and their families during their journey.

Recognize that societal factors, including structural racism, impact mental health.

"Racism, and not race, can cause harm", said Joia Crear-Perry, M.D., president of the National Birth Equity Collaborative. Racism experienced over time may impact a mom's mental health.

She also added, "We can't create solutions that just stop at the individual level, we have to think about what we can do for the community of mothers." Many speakers suggested we increase objectives in strategic plans related to diversity, equity and inclusion, and screen regularly for mental health to understand the root causes of maternal health inequities on a granular level, and recognize its impact on mental health.

We encourage you to view AHA's Societal Factors that Influence Health Framework and start thinking about the social needs of moms, social determinants of health in their communities and the systemic causes that lead to health inequities in maternal health, and how that may contribute to one's mental well-being.

Honor the value doulas and midwives bring to the table.

Research suggests doula-assisted or midwife-assisted births improve birth outcomes. Forum speakers encouraged hospitals and health systems to increase awareness of these services, offer them to each mother, and to empower doulas and midwives to be part of interventions designed to improve maternal mental health. Doing so would allow mothers and their families to have someone to lean on during their pregnancy, birth, post-partum or loss journey.

We are look forward to exploring the role that doulas and midwives can play on April 7, from 1-2 pm E.T., at AHA's virtual event, Amplifying the Voices of Mothers. Please join us for this dialogue that will include speakers from Ancient Song Doula Services and the Changing Woman Initiatives well as well as the March of Dimes and two hospitals.
While these takeaways are all important, the biggest learning we had was that securing better health outcomes for mothers is beyond one's maternal journey. The national conversation needs to shift the collective mindset from just focusing on maternal health to exploring the various clinical, societal factors and systems that impact women's health during her lifespan. This is a public health obligation, where we can ALL play a role.

Priya Bathija, J.D., MHSA, serves as AHA's vice president of strategic initiatives. Aisha Syeda, MPH, serves as program manager of strategic initiatives at the AHA.