4 key takeaways from COVID-19 town hall on rural communities' vaccination challenges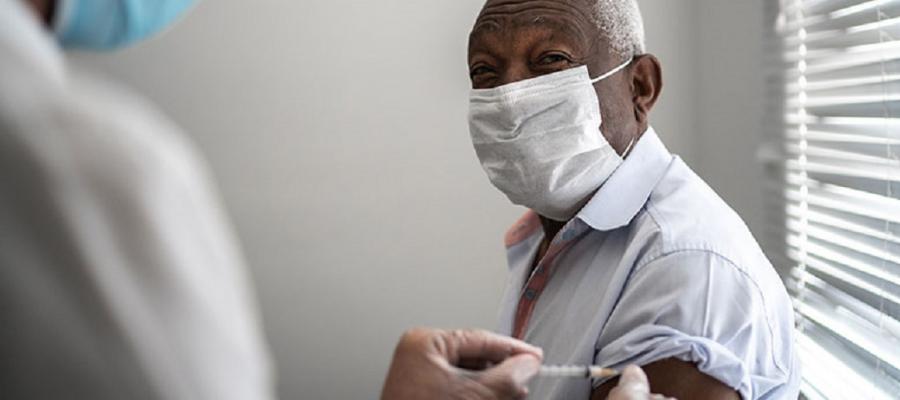 A panel of rural health care experts and other health care leaders assembled by the AHA and the Black Coalition Against COVID-19 convened April 21 at 7 p.m. ET for a live town hall to discuss the challenges facing rural communities and providers throughout the pandemic, including, equitable access to care and vaccines, broadband technology and vaccine confidence. Speakers included AHA Board Chair Rod Hochman, M.D., CEO of Providence in Renton, Wash.; AHA Rural Services Committee member Dr. Francine Witt, DPN, R.N., president and CEO of Effingham Health System in Springfield, Ga.; Rep. Ron Kind (D-Wisc.) and senior leadership from the White House and the Centers for Disease Control and Prevention.
Here are a few of their top insights and solutions for helping rural communities achieve the best health outcomes during COVID-19 and beyond:
Health care leaders can work with the community to build confidence in the vaccine. Dr. Hochman shared how invaluable community members are to demonstrating leadership during COVID-19 and confidence in taking the vaccine. In the Seattle community, Providence worked with the Ethiopian population to help spread the word that COVID-19 vaccines are safe and effective. Hochman emphasized that health care leaders can empower others through patience, persistence and education.

"Both as a physician and as a leader of a health organization, I've always found that if you take the time to explain the science behind what's going on, why it works – people then understand," Hochman said. "But we need to be patient and we need to take the time to understand. And then we need members of the community – who are just as important if not more important than the doctors and nurses and leaders like ourselves— to really advocate for taking the vaccine."

Federal and local support and funding are necessary for rural hospitals to thrive. "Rural hospitals are essential to the strength and health of the population across America," said Dr. Witt. She underscored the importance of funding and resources to help hospitals thrive.

"I'm hoping this pandemic has enlightened federal, state and local government that rural hospitals are not just there to stabilize, but we are essential to the health outcomes of the people, not just in rural communities but also in America," Dr. Witt said.

In addition, Witt praised the Biden Administration's American Rescue Plan for creating a special enrollment period through Aug. 15 with more plans available that include financial assistance to consumers, noting that conversations about access to care must discuss coverage as well.

Rural providers need reliable broadband and flexibility to continue serving patients effectively post-COVID-19. "The pandemic has revealed once again devastating inequities in our health care system; it disproportionately harms black Americans and communities of color," said Rep. Ron Kind, D-Wisc. He also added that the tremendous pressure COVID-19 has put on rural communities has hurt society with 136 hospital closures over the past decade and 20 since the pandemic started. In addition, Rep. Kind discussed how the explosion of telehealth during the pandemic has illustrated the need to continue reaching rural patients where they are.

"The COVID pandemic has really highlighted the digital divide throughout America but especially in rural America… I don't think there's any going back from what we've experienced in the last year," Rep. Kind said. "Health care providers like it, patients like it – and now it's up to us in Congress to make sure we're aligning those incentives and maintaining the financial reimbursements including audio reimbursement for telehealth as we move forward beyond the pandemic."

Upcoming infrastructure legislation presents opportunity to strengthen hospitals. As Congress gears up to consider an infrastructure proposal, health care leaders are eager to see included necessary federal investment to ensure hospitals are able to meet patients' health care needs and continue to be a source of jobs and economic stability in their communities, often as one of the region's largest employers.

Hochman underscored AHA's full support for passage of the in-development infrastructure bill in Congress.

"We have a lot of infrastructure needs for rural hospitals that have been forgotten about in terms of equipment needs and in terms of structure, and those are things that we're going to get behind very strongly at the AHA," Hochman said.
You can watch a replay of the full event here.