Blog: A look at the health care supply chain a year into the pandemic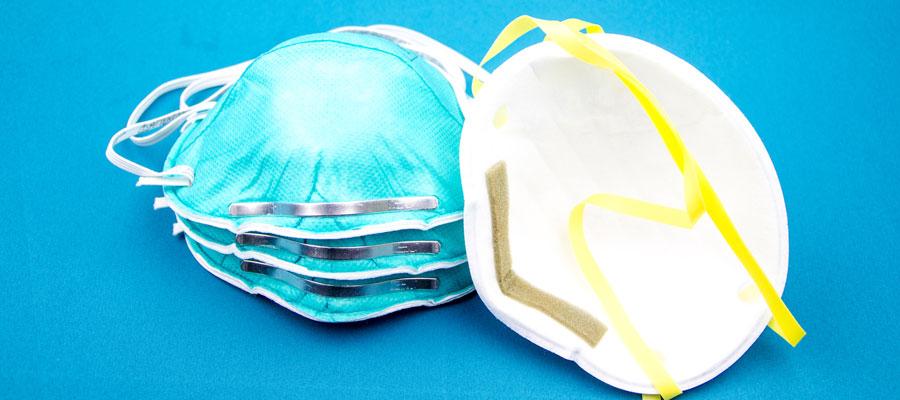 In this update to his September 2020 blog post, Mike Schiller, senior director of supply chain for the AHA's Association for Health Care Resource and Materials Management (AHRMM), discusses the past, present and future state of the health care supply chain a year into the COVID-19 pandemic.

Where are the current pressure points in the health care supply chain, if any? Are certain articles of personal protective equipment (PPE) still proving difficult to source, or has the situation leveled out somewhat?

Mike: The existing pain points are what they've been for the last few months; nitrile gloves, syringes, sharps containers and more recently, sterilization wrap, which is more of a raw materials issue. The raw material used to produce sterilization wrap is the same raw material that goes into making masks and gowns.

And with three approved COVID-19 vaccines now available domestically, has this created any new concerns with the stability of the supply chain?

Mike: There are multiple situations at play here. The first being global vaccination programs. Others include a fire at a resin production facility in Texas back in January, and the more recent winter storm that hit the Gulf Coast of Texas in February, home to the world's largest petrochemical complex, which converts oil and gas and other byproducts into plastics. As a result, we need to keep an eye on sharps container inventories and availability.

On the topic of domestic manufacturing, early in the pandemic there was much political discourse and scrutiny over the need to move our reliance away from foreign manufacturers to domestic ones when appropriate. Do you think the supply chain has been successful in that endeavor, or is there still a heavy reliance on foreign manufacturers?

Mike: We have seen success related to increased production of PPE within the existing domestic manufacturing environment and through use of the Defense Production Act. Increasing the number of domestic manufacturers will take some time. While not at the same levels we saw early on in the pandemic, or more recently from November through February, reliance on nontraditional manufacturers and suppliers as an alternate sourcing channel has been very successful.

At this point, we are now seeing traditional suppliers and sourcing channels being able to meet existing PPE needs, and an indication that the larger health systems have sufficient PPE inventory levels. We're hearing of challenges within the non-acute and rural care communities' ability to acquire and maintain sufficient PPE levels.

During our last discussion, we focused on the phenomenon of bad actors infiltrating the health care supply chain, taking advantage of what was a desperate situation for many hospitals, health systems and their supply chain managers. While this must always be a concern, is this as much of a concern as it was in those early months of the pandemic? Are you hearing from members anywhere experiencing faulty orders of product or missing orders entirely?

Mike: There does not appear to be the same level of occurrence as there was in the past, most likely due to the fact that health care organizations are utilizing more traditional sourcing channels for their PPE. That said, the health care field must remain vigilant. This is the value that the AHRMM vendor-vetting program brings, and a good first step for hospitals, when looking to utilize non-traditional suppliers, and then to follow their own formal vendor approval policies. Unfortunately, there's going to be those bad actors out there, counterfeit product and/or product that doesn't meet quality standards.
Last time, we had discussed the work that AHRMM and Vendormate did to ease the burden of identifying legitimate manufacturers, and the reviews of those efforts were very positive from the field. Are you happy with the direction that collaboration has taken?

Mike: The field absolutely embraced it. We saw a tremendous uptake of the vendor-vetting program back when the pandemic first began in March, April and May of last year. Unique page views averaged over 4,200 and the average time spent on the website was just under 9 minutes. When we hit the summer months, we saw a decline in the number of visits and the average time spent on the website but saw another big uptick November through February with over 1750 unique views and an average time of just over 9 minutes being spent on the website. I haven't seen the March statistics, but my guess is that we're going to begin to see a flattening in the number of unique views and time spent.

We recently made a major upgrade to the webpage to make it much more user friendly. We've added search features allowing users to search by either PPE, Suppliers or Services categories, as well as a general free-text search field. This is a significant improvement over the linear list of over 400 approved vendors that users had to scroll through. We're hopeful that by adding this additional user functionality, we've made it easier to search and easier to identify the vendors and products that users need.

Looking at the months and even years ahead, do you see a place for the vendor-vetting program in a world after the pandemic?

Mike: As long as the emergency use authorizations (EUAs) remain in effect, the vendor-vetting and approved vendors program will remain active. This includes the work that we've done with other organizations as well, including Project N-95, HealthEquip, ECRI and GovShop.

The FDA's EUAs opened up the non-traditional sourcing channels to the U.S. health care supply chain, and once those EUAs are no longer active, those sourcing channels will no longer be viable options — their products will no longer be approved for use in the U.S. health care supply chain.

Are there any new strategic partnerships that have formed since the last discussion that you're particularly enthusiastic about? Are there any general developments in the health care supply field that make you optimistic? Another way of asking this: when the next pandemic or natural disaster occurs, are there any developments that make you optimistic that the field is going to be better prepared than it was at the beginning of the COVID-19 pandemic?

Mike: I can tell you that I'm really encouraged by the public-private activity that is taking place. At the end of the day no one sector is going to be able to solve this, we're going to need the strength that each sector can bring to the table to make the changes that need to be made.

It's promising to see the number of conversations taking place, discussing the real changes that need to be made. It's been proven that we have very short memories — it's human nature — and once things settle down, we tend to slip back into our comfort zone, our swim lane. Right now, however, all indications are that everybody is still very focused on the post-COVID-19 efforts needed to build a more resilient health care supply chain.

During the last conversation, you mentioned that you are encouraged to see the field come together with a "We're all in this together" mindset. Do you think that collaborative spirit is still there?

Mike: The optimist in me certainly hopes that it does last. I've been involved in a number of roundtable discussions with various organizations represented where COVID-19 health care supply chain resiliency is being addressed. The optimist in me hopes that these conversations not only continue, but that they result in a true environment of change; that the lessons we've learned and the partnerships that have been forged over the course of the last year remain in effect; that we do not settle back into our individual environments.

There are countless examples of community businesses and hospitals collaborating with one another over the course of the pandemic. These opportunities should be fostered in the post-COVID environment. There's tremendous opportunity here from a social determinants of health perspective and the prospect of employing a greater number of people within each of these communities.

Mike Schiller is senior director of supply chain for the AHA's Association for Health Care Resource & Materials Management (AHRMM).
###