Study on Provider Relief Fund uses arbitrary data to make incomplete conclusions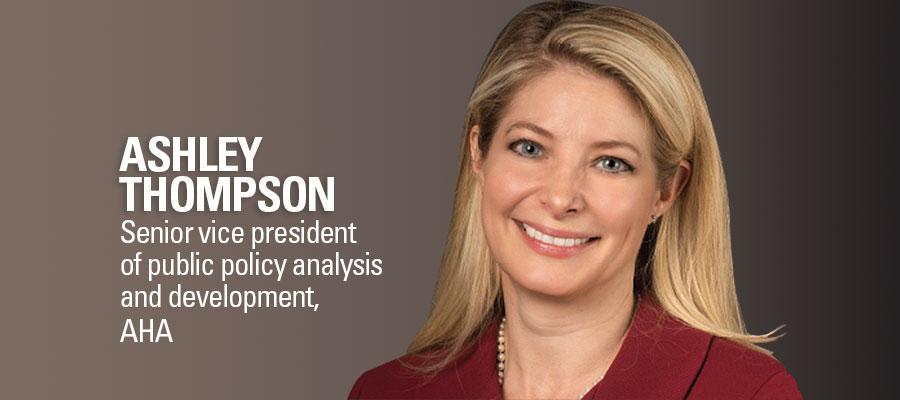 A recent study published in JAMA Health Forum ("Association Between COVID-19 Relief Funds and Hospital Characteristics in the U.S.") that examines CARES Act Provider Relief Funds allocated to health care providers misses the point of those payments and makes arbitrary choices about which payments to include.
In fact, it should not come as a surprise that larger hospitals and health systems serving more COVID-19 patients received more relief. While we welcome transparency of the PRF and exploration of the realities faced by hospitals during the pandemic, this study falls short.
For background, Congress, to its credit, recognized the indispensable role that all hospitals play as the backbone of our health care system. In the early days of the pandemic, Congress took steps to provide critical support to ensure providers would remain strong, resilient, and in many cases, be able to keep their doors open to continue caring for their communities. The federal government created multiple formulas to allocate funds to all types of hospitals, and appropriately worked to get this critical relief out swiftly as we faced the worst public health crisis in a century.
The stated target of the high impact PRF payments was "hospitals that had a high number of confirmed COVID-19 positive inpatient admissions" during a defined period. The payments were in recognition of the "large increase in expenses due to staffing costs, personal protective equipment costs, protocol changes, re-training, and general system changes" associated with a high number of COVID-19 patients.
The JAMA study authors question the approach of high impact payments going "disproportionately to those that eventually had the most cases," ignoring that this was the stated intent of these payments by the federal government. The authors instead suggest that the pre-pandemic financial state of hospitals should have been considered in distributing payments intended to provide targeted, critical support to hospitals with the most crushing COVID-19 patient volumes at that point in the pandemic.
Further, while correctly noting that small rural hospitals received less of this particular funding stream, the study's authors explicitly and seemingly arbitrarily excluded other targeted PRF payments to rural and so-called safety-net providers, without providing a rationale for this omission. They also appear to have ignored the non-targeted, general PRF distributions these providers received. Again, no rationale was provided.
In addition, it is important to note that in most instances, hospitals did not apply for the specific amount of funds they received. If hospitals received more funds than their COVID-19-related expenses and lost revenue ultimately show, the excess funding is returned to the government through an auditing and reporting process.
We agree that many hospitals, especially small rural ones, entered the pandemic in dire financial straits. Those pressures have only grown more severe because of the cumulative impact of higher acuity care for COVID-19 patients and deferred treatments, drastically increased expenses and reduced revenue. That is why it is critical to distribute the remaining PRF funds in the most expeditious manner possible.
Finally, each hospital and health system came into the pandemic with their own unique financial and operational situation, but they have all played an integral role in caring for patients and protecting their communities. It is in everyone's best interest to keep all hospitals strong and our patients healthy.

Ashley Thompson is AHA's senior vice president of public policy analysis and development.