Eliminating health inequities and disparities in rural communities to improve health outcomes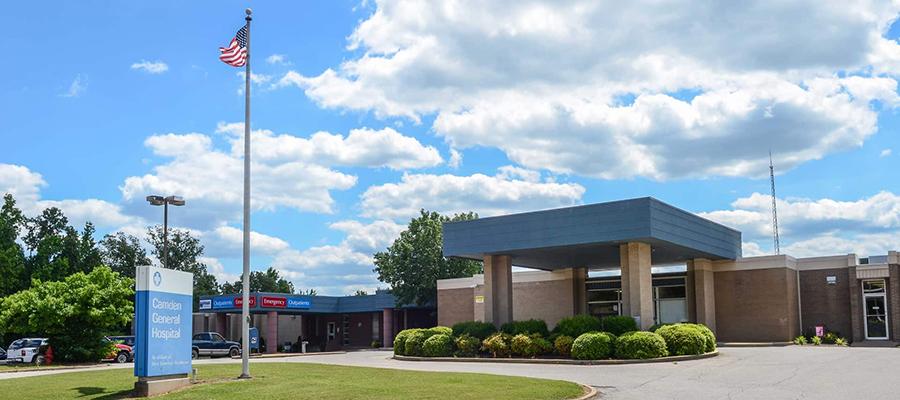 The following is part 1 of 2 from Ruby Kirby, CEO of West Tennessee Healthcare Bolivar Hospital and West Tennessee Healthcare Camden Hospital, on the unique challenges facing rural communities and how her community is working to address them to meet the needs of local residents.
West Tennessee Healthcare has the same mission regardless of the location, rural or urban, that is improve the health and well-being of the communities we serve while providing exceptional and compassionate care.
Serving as CEO of two rural Critical Access Hospitals (CAHs) in West Tennessee, I see the challenges firsthand that can have an impact on our rural communities. Some of these challenges can be associated with limited transportation, food insecurity, or limited or no broadband. Some patients do not have transportation to their doctor appointments. They do not have broadband to access the internet to download an app or health information on their cell phone. They need assistance accessing basic health care.
Many leaders of rural hospitals have made the decision to obtain the designation as a CAH. This designation was designed to improve access to care by providing essential services, such as emergency room services in rural communities. According to Economic Research Service, USDA, in Tennessee there are approximately 1,530,000 people who live in a rural area. Health care is essential in these rural communities.
As we all know, the pandemic halted in-person screenings and health fairs; so, we had to pivot and find innovative ways to improve the health of our communities.
Promoting healthy living through education and nutritious diet
Collaborating with elected officials, community leaders and community organizations is a great way to proceed. The different projects and initiatives are a community effort that allow many organizations to work together.
Educating our communities on how to improve their health through exercise and healthy eating is key. We are tackling the obesity epidemic in myriad ways, including exercise, sponsored in-person race/walks, virtual walks, annual 5K runs and healthy eating.
The hospital leadership collaborated with local businesses and organizations to provide better security lighting and mile markers for county walking tracks. We have added crosswalks and "storybook trails" on which youth can walk the different trails and read books along the way to make it an adventure while being healthy. The second Saturday of each month is designated as a walking day.
Some communities can be classified as food deserts with limited or no access to fresh fruits and vegetables. Working with elected officials and growers, community leaders have installed bins in different locations throughout county. Farmers provide their excess produce to the community at no cost.
We include our youth in these efforts. Establishing healthy behaviors like walking and eating nutritious foods such as fruits and vegetables will follow youth into adulthood.
The Be More Hardeman County project (tackling obesity through exercise) is a collaborative grant with the Centers for Disease Control and Prevention and the University of Tennessee. The hospital provided funding to allow children to obtain vouchers that can be used at the local Farmers Market for fresh fruit and vegetables. This is in the hope that children are more likely to eat foods that they were able to select. There are about two years left on the Be More Hardeman County project and the communities are looking forward to our next adventures.
The program has really worked well and the food is there for the people that need it, and we hope to keep this going during the winter months.
Ruby Kirby, R.N., is the CEO of West Tennessee Healthcare Bolivar Hospital and West Tennessee Healthcare Camden Hospital.