AHA Leadership Summit Offers Transformational Strategies, Unexpected Solutions and Unique Perspectives to Face the Future of Health Care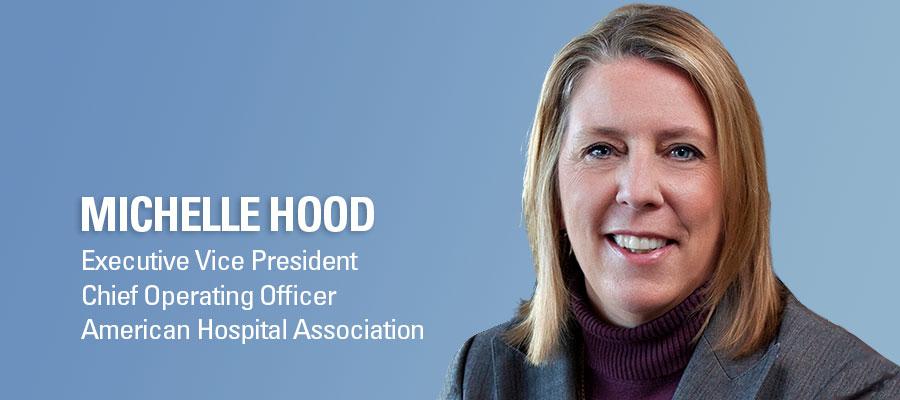 The American Hospital Association Leadership Summit returns in person July 17-19 in San Diego for 2022, with renowned speakers from both inside and outside health care showcasing high-level, transformational strategies and innovative approaches for delivering better care and greater value, ensuring financial stability, enhancing public trust and confidence, addressing workforce challenges, and improving the health care consumer experience through operational excellence, creative partnerships and redefined delivery models.
The conference offers insights and ideas for senior executives, clinical leaders, board trustees and next-generation health care leaders.
Summit attendees can expect to:
Find inspiration and practical solutions from educational sessions focused on five critical areas:

Leadership 2.0: Leading When There's No "Steady State"
Disrupt Your Strategy: Rebuilding and Reimagining Health Care Delivery
It's the People: Overcoming Workforce Challenges to Build Resilient, High-Performing Teams
Value-Based Today: Creating Strategies & Care Models to Drive Value
Being Digital: Achieving Enterprise-wide Digital Transformation

Learn from experts in the field and share experiences on:

Behavioral Health
Health Equity
Governance Excellence

Gain insights from a lineup of powerful speakers, including senior health care leaders, clinicians, futurists and authors featured in inspirational plenary sessions:

Breaking Boundaries through Creative Leadership & Collaboration
Ian Morrison, Author and Health Care Futurist

Panel: Transformative Collaboration

Panel: Driving Insights through Data, Partnership

American Injustice: Mercy, Humanity and Making a Difference
Bryan Stevenson, Executive Director of the Equal Justice Initiative

Health Delivery Transformation through Disruptive Innovation

Fireside Chat: Health Care Equity through Access to Capital

Joy A. Lewis, Senior Vice President, Health Equity Strategies, and Executive Director, Institute for Diversity and Health Equity, American Hospital Association

Maria Velissaris, Founding Partner, SteelSky Ventures

Marcus Whitney, Founding Partner, Jumpstart Health Investors, and Managing Partner, Jumpstart Nova

Working Better Than Before: Understanding Habits to Manage Yourself—And Others—Better
Gretchen Rubin, Author of #1 National Best Seller The Happiness Project

Reconnect with peers, make new connections and network with business partners providing innovation solutions with Summit Networking Connections
Hear rapid-fire presentations from leading early-stage companies during the AHA Leadership Summit Startup Showcase
The Summit offers strategic and visionary health care leaders the opportunity to meet the future and boldly transform their organizations.
Please visit leadershipsummit.aha.org for more information on the AHA Leadership Summit.
Michelle Hood is AHA's executive vice president and chief operating officer.