The Board's Role in Quality Oversight and Patient Safety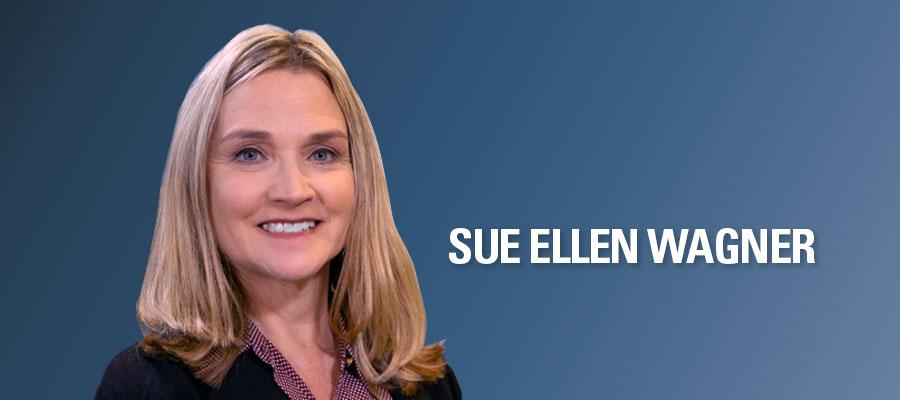 In health care, where decisions can be life-altering and regulatory policies help shape care quality and delivery, board members play a pivotal role in offering strategic counsel and oversight for hospitals and health systems. Delving into complex areas such as performance improvement, health care-associated infections and electronic health record management, board members need the knowledge and understanding to make well-informed decisions.
The latest revisions to the Quality Assurance and Performance Improvement (QAPI) program, released by the Centers for Medicare & Medicaid Services, underscore the integral role of board members in advancing quality improvement initiatives.
As the role of the board in quality and performance improvement comes into focus, additional support and education in QAPI will ensure that all patients receive safe, high-quality care.
The Board's Balancing Act
More than just approving budgets, hospital and health system board members establish the organization's goals, make strategic decisions and oversee performance, all while building relationships with key stakeholders. It's a delicate balance, requiring finesse and a deep understanding of the health care landscape.
But many board members do not come equipped with a stethoscope and a medical or nursing degree. According to the 2022 American Hospital Association Governance Survey, only about 24% of surveyed board members have clinical backgrounds. So how can boardrooms bridge the gap and ensure they have the tools needed to steer their organizations toward continuous quality and performance improvement?
Educating the Board
To empower boards in making informed decisions on quality initiatives it is crucial for them to understand the value inherent in quality and performance improvement endeavors. By becoming more familiar with commonly used terms and better understanding evidence-based practices and metrics for quality and performance improvement, boards can navigate the complex landscape of health care governance effectively.
Board members also must possess a thorough understanding of the communities and patients they serve. The health care professionals involved in quality and performance improvement work can provide education, share key insights and offer support in helping boards gain a nuanced understanding of the diverse needs of individuals in their communities.
Additionally, federal regulatory standards bring an additional layer of complexity to health care governance. The board needs to be up to date on all requirements and regulations to ensure compliance.
Collectively Championing Quality and Performance Improvement
With the revisions to the CMS QAPI guidelines, hospital and health system boards, executive leaders and quality departments have an opportunity to collaborate, share accountability and drive forward quality and performance improvement. By combining expertise, experiences and perspectives, all these stakeholders can create a united front, ensuring that every decision is driven by the pursuit of better health care outcomes.
The AHA will be publishing a series of articles and resources to address specific issues related to board oversight and quality and performance improvement, accentuating practical, actionable steps. Examples include:
Understanding and championing quality initiatives and measures. Fostering a culture of openness and transparency, where questions are welcomed and encouraged, is necessary for understanding and championing quality initiatives and measures. Strategies include providing comprehensive board orientation, encouraging committee membership and discussing key performance indicator (KPI) dashboards, compliance terms and other jargon, so boards can champion quality and performance improvement with confidence.
Identifying community needs to drive quality initiatives. The COVID-19 pandemic illuminated the importance of understanding and addressing the unique needs of individuals and communities. By better understanding the communities their hospital or health system serves, board members will be equipped to make informed decisions swiftly. Building an interoperable system and fostering the exchange of diverse perspectives serves as a safeguard against groupthink and ensures that boards possess well-considered plans for prompt implementation when urgent action is required.
Strengthening diversity and health equity in board composition and strategy. To be effective, boards need to reflect and understand the makeup of their hospital's or health system's communities and understand how QAPI programs and quality improvement efforts can help address health and care inequities. Addressing health equity goes beyond board diversity: It involves deliberate efforts to embed equity principles in the policies and strategies guiding the organization and to work actively to mitigate health disparities and promote inclusivity.
---
Within the dynamic realm of health care governance, board members play a pivotal role in steering their hospitals and health systems toward a future marked by continuous quality and performance improvement. By better understanding and championing quality initiatives, understanding the community's health needs, and strengthening diversity and equity, hospital and health system boards will be well positioned to address challenges and embrace opportunities, ensuring every patient receives the highest standard of care.
To find out more information on the AHA's commitment to health care quality and performance or if you have questions or need support on quality or performance improvement initiatives, reach out to pi.team@aha.org. For additional information about AHA Trustee Services board resources, go to the AHA Trustee Services website.
Sue Ellen Wagner is vice president, Trustee Services, at the American Hospital Association.