Chairman's File: Leading the transformation to a healthier America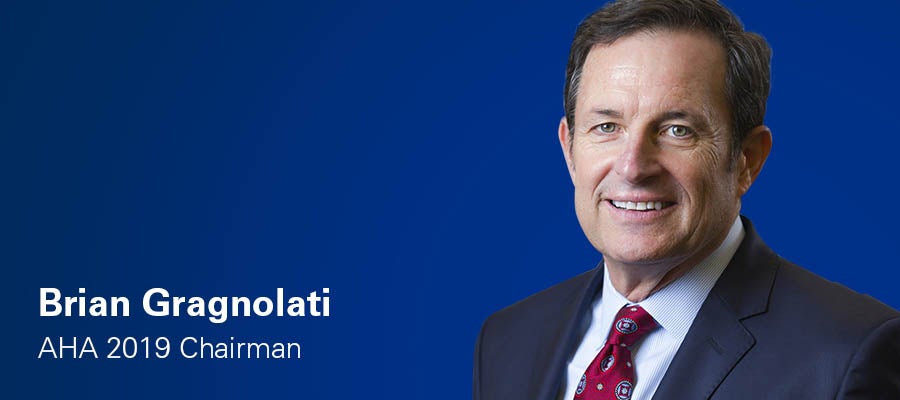 Health care is a rapidly changing field. Rather than a challenge, the AHA and our members see change as an opportunity. Together, we have a chance to design coordinated systems of support for patients and their families – next-generation care that will build a nation of healthier communities.

Key to our efforts are ensuring access to care, improving affordability and strengthening collaboration. Those were some of the key messages I shared in a column published Saturday in Modern Healthcare.

I'll also address these subjects on Wednesday at the National Press Club in Washington, D.C. during an AHA Forum on contemporary market forces. I'll be leading a panel discussion with Michael Howell, M.D., Google's chief clinical healthcare strategist, and Oliver Wyman partner, Sam Glick. Together, we'll explore the rise of technology, impact of consumerism and how disruptors are upending the market for health care services.

The Forum will also feature AHA President and CEO Rick Pollack; CEO of Hartford Healthcare, Elliot Joseph; AHA Trustee and president and CEO of Henry Ford Health System, Wright Lassiter III; president and CEO of Christiana Care Health System, Janice Nevin, M.D.; and Ken Kaufman, managing director of Kaufman Hall.

As always, we'll share Forum highlights with you, as we continue similar discussions throughout the year.

Thank you for reading and for everything you do to advance health in America.