Chairman's File: Celebrating hope and healing during National Hospital Week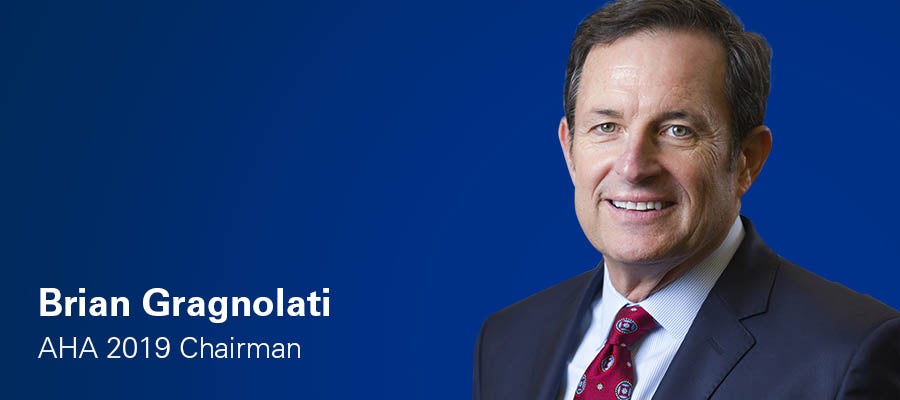 From the beginning of life to the end, hospitals and health systems play an indispensable role in our lives.
They provide healing, comfort, hope and joy. They push the boundaries of knowledge and advance the goal of good health for all. Whether handling large-scale emergencies or routine care, hospitals and health systems are places of tremendous courage, sacrifice and commitment.
"Celebrating Hope and Healing" is the theme of National Hospital Week 2019, which kicked off May 12. It's the perfect opportunity to honor the dedicated individuals – physicians, nurses, therapists, engineers, food service workers, volunteers, environmental stewards, administrators and so many more – for their contributions.
Please enjoy this video, capturing the many ways America's hospitals and health systems care for patients and communities.
National Hospital Week is also a great time to highlight the pivotal role your organizations play in our society. The AHA has developed resources, including a digital toolkit, which you can use and customize to share the unique contributions of your team. AHA will also run ads throughout the week and host a May 16 Twitter chat to commemorate the celebration. Visit our National Hospital Week webpage for more ideas and resources.
Our hospitals and health systems are exceptional because the 6.2 million women and men who deliver care within them never lose sight of the core truth: Health care is people taking care of people. Thank you for all you do each and every day to advance health in America.