Chairman's File: Podcast — cultivating tomorrow's health care leaders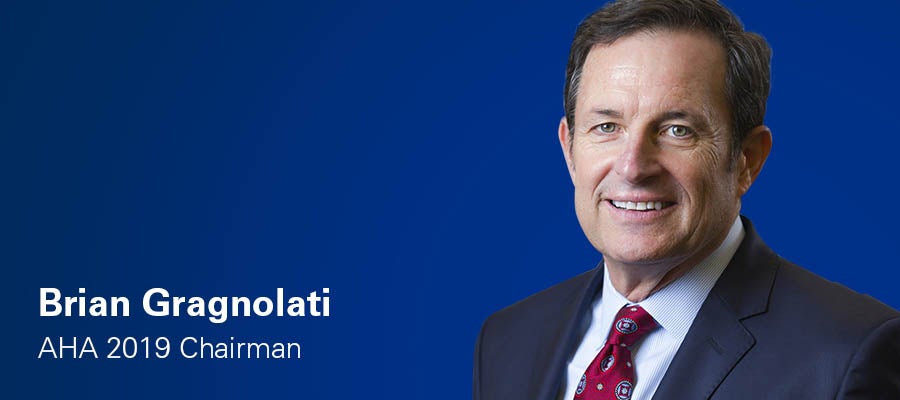 Our mission to advance health in America can only be as successful as the people who lead it. In a time of rapid transformational change, much depends on the readiness of next generation health care leaders to step up and accept the challenge of driving our field toward innovation and value.

Yet, in a 2017 Stanford University study, 46% of respondents reported no systemic process to identify, groom and develop future leaders. Why isn't this a higher priority, and how can health care organizations start to prepare for effective leadership succession?

I explored these questions with Maryjane Wurth, AHA executive vice president and chief operating officer, when we sat down during the Aspen Ideas Festival. We discussed the most important traits for tomorrow's leaders, and I shared examples of what we are doing back home at Atlantic Health System. Listen in on AHA's Advancing Health podcast channel.

The passion and commitment of the attendees at last week's AHA Leadership Summit was truly inspiring. I'm hopeful that as we prioritize this critical issue, we will cultivate leaders who will ensure a brighter future for health care in America for countless generations to come.