Chairman's File: Supporting victims of mass violence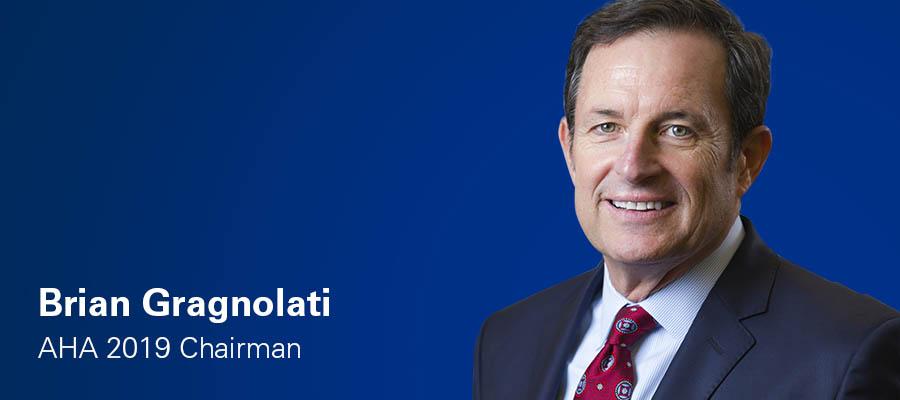 Like all Americans, we watched with shock and heavy hearts as news came in this weekend of the tragic events in El Paso, Texas and Dayton, Ohio.

There is no place for hate and violence in our country. Yet, these senseless acts continue to plague our communities.

Our thoughts are with the fallen and the wounded, with loved ones left behind and all the families of El Paso and Dayton. In the face of these horrific attacks, we can still find inspiration in the selflessness of the police, first responders and caregivers who rushed in to save and heal the wounded. As a former emergency medical technician myself, I applaud their extraordinary commitment to caring for others, even in the face of personal danger. Their quick thinking and fast action saved lives.

It is clear that a much stronger effort is needed to address violence and the toll it takes on our communities and colleagues. Through the AHA's Hospitals Against Violence initiative, America's hospitals and health systems are taking a united stance to increase community awareness and improve interventions to stop the cycle of violence in our homes, jobs and neighborhoods. On our website, you can find a broad range of materials designed to help your teams stem violence and aid caregivers in coping with its impact in their facilities and communities.

When tragedy strikes, our role is clear: We are the caregivers who serve as beacons of hope in troubled times. Our hospitals are cornerstones for compassion in their communities and are working to prevent violence before it begins. We also play a role in the larger conversation and are determined to use our collective voice to prevent more senseless tragedies.

Ultimately, ending the violence requires all of us. We must come together to support each other and stand up against violence in all its forms. We must continue to respect that diversity of all kinds is at the heart of our core values as a nation. Our patients, communities and our children are counting on us to build a future safe for all and free from fear.