Chairman's File: Sharing our lessons with the world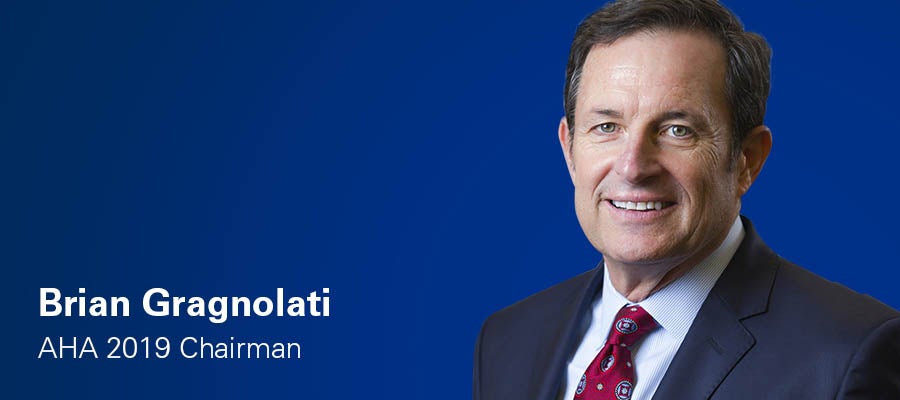 When disaster strikes, hospitals and health systems are there to care, comfort and cure. By both design and necessity, our caregivers have become experts in responding to dire emergencies — following earthquakes, wildfires, outbreaks and even mass violence.
This week, AHA leaders are sharing the emergency preparedness efforts of America's hospitals and health systems at the 43rd World Hospital Congress of the International Hospital Federation in Oman. It's a massive gathering of health care professionals from all over the world — to share learnings, lessons and best practices.
The AHA delegation will present on the importance of building resiliency in preparing for emergencies — sharing insights on how caregivers and health care organizations around the globe can plan for lifesaving communication and care during natural disasters, crises and workplace violence in their communities.
I'll be a part of a panel with AHA Chair-elect Melinda Estes, M.D., president and CEO of Saint Luke's Health System in Kansas City; David Olson, senior vice president & chief strategy and business development officer of Froedtert Health in Milwaukee; and AHA President and CEO Rick Pollack.
We look forward to meeting health leaders from around the world and learning more about innovations and solutions that we can bring home and share with you. Watch for coverage from the meeting as this week progresses.
As always, thank you for everything you do to care for our patients and one another.