Chair File: Working with Our Communities to Stem the Opioid Crisis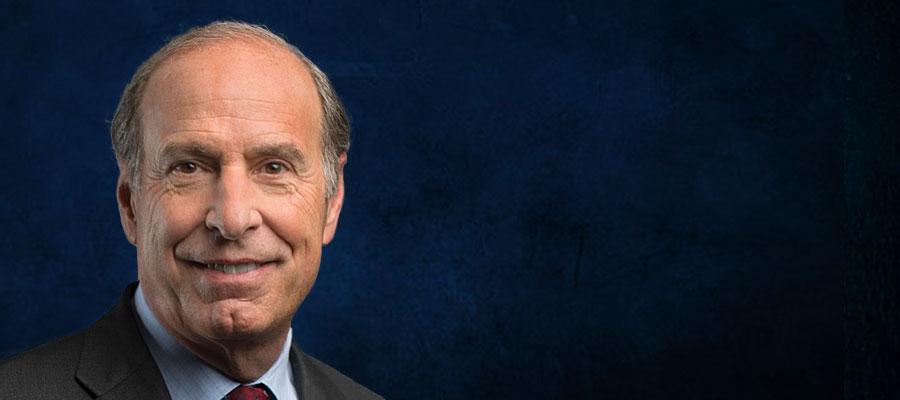 The opioid epidemic has been an incredibly challenging public health crisis in communities across our country. And it's clear the COVID-19 pandemic has exacerbated the challenges.
You likely have seen these recent statistics: According to preliminary data from the Centers for Disease Control and Prevention, drug overdose deaths in the United States rose 29.4% in 2020 to an estimated 93,331, including 69,710 involving opioids. These numbers represent devastated lives and profound pain for families all over our country.
Though the scope of this urgent issue is enormous, our nation's hospitals and health systems are responding to the crisis head-on, including raising awareness, getting harm reduction tools in patients' hands and reducing the stigma that people with substance use disorder experience. Hospitals and health systems also are improving access to treatment in many ways, such as integrating care with physical health services, offering patients medications for opioid use disorder while they're at the hospital and working with community partners to develop and provide a full continuum of care after hospital discharge.
The AHA has published a variety of resources to advance this work. Two key resources are from the Stem the Tide series:
The Opioid Stewardship Measurement Implementation Guide provides an effective and actionable list of measures to implement successful practices in using data, addressing potential gaps in patient care and identifying opportunities for continued improvements in opioid stewardship.

Addressing the Opioid Epidemic Toolkit includes guidance for hospitals and health systems to share with clinicians and patients and use to enhance partnerships within their communities. Information is organized into eight topic areas, including prescribing practices; nonopioid pain management; patient, family and caregiver education; and care transitions.
In addition, a newly released AHA Transformation Talk video features AHA Chief Nursing Officer Robyn Begley and two health care leaders discussing how to advance opioid stewardship strategies to save lives. And a recent piece in the AHA Center for Health Innovation blog series highlighted how the "B" (buprenorphine) team at Dell Seton Medical Center is setting up patients with opioid use disorder for successful treatment and recovery.

At Providence, we established the Well Being Trust as a national foundation focused on the mental health and well-being of the nation. The trust's ongoing research echoes the CDC findings: Drug overdose deaths are rising at an alarming rate. The Providence family of organizations is committed to being catalysts for change. Our providers screen for substance use issues to help identify patients struggling with opioids.
Thanks to systemwide best practice protocols, during 2019 we saw more than 37,000 opioid-dependent mothers reduce or completely eliminate use of opioids, a 20% increase from 2018. We have numerous community-based programs, such as our hospital in Eureka, Calif., recognized this year for its program supporting mothers with opioid use disorder. Another program in northeast Washington operates a rural opioid treatment program that has helped more than 300 patients. Like many other hospitals and systems, we do this work because the need is great and growing.
As hospital leaders, we need to be aware of how the opioid crisis is affecting our communities. We must ensure our clinical teams are appropriately prescribing opioids or nonopioid alternatives. We need to continue collaborating and partnering with local organizations and other hospitals to connect patients with treatment options. And always, we must understand and work to reduce the stigma of opioid use disorder and treatment to ensure that patients and families have the support they need.
As healers, let's lead with compassion and be a source of hope for those struggling with substance use disorders. Together, we can save lives and stem the opioid epidemic.
Rod Hochman, M.D.
AHA Chair