Chair File: Leadership Dialogue — Discussing Rural Health Care with Julie Yaroch, ProMedica Charles and Virginia Hickman Hospital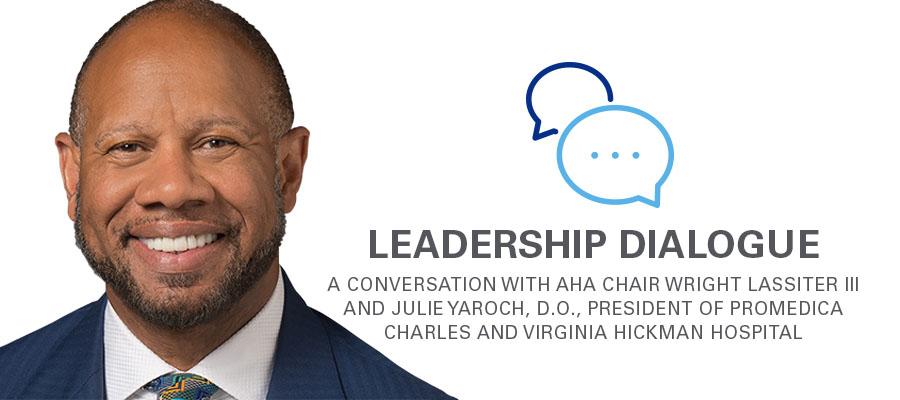 On this episode, I talk with Julie Yaroch, D.O., president of ProMedica Charles and Virginia Hickman Hospital in Adrian, Mich.
Julie and I discuss the issues that rural hospitals face, including workforce shortages, increased costs of care, and an aging population. In addition, many patients living in rural communities must navigate challenges related to accessing care, such as lack of transportation and unreliable or unavailable internet access.
Collaboration is key right now, Julie says. She describes how the hospital she leads views health care as a team approach and its role as an anchor institution in the community.
I hope you find these conversations thought provoking and useful. Look for them once a month as part of the Chair File.
---
Watch the episode here on YouTube.
---