Chair File: Highlighting the Extraordinary Work of Hospitals and Health Systems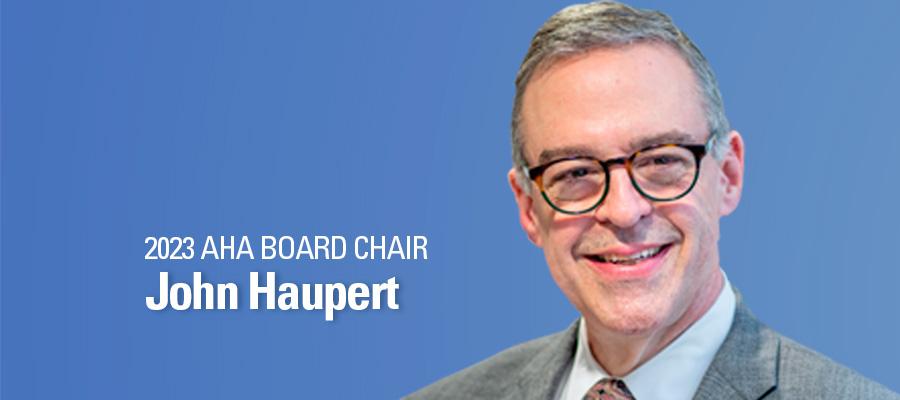 This week as we celebrate National Hospital Week and National Nurses Week, it's a perfect time for telling the hospital story.
Our nation's hospitals and health systems make a significant impact in society by providing quality care and saving lives, leading health care innovation and supporting communities. We must continue to share and amplify messages about the role of hospitals in keeping individuals and communities healthy.
As part of its Telling the Hospital Story effort, the AHA spotlights the incredible work being done by caregivers at hospitals and health systems across America. Here are three examples:
Guadalupe County Hospital in eastern New Mexico has set up school-based health clinics to provide preventive care for students, increasing access to quality health care services for children and families in remote rural areas.

Norman Regional Health System in central Oklahoma is improving the health of communities outside of its hospitals' walls through its food pharmacy, community health navigator program and Community Call Center and by administering flu and COVID-19 vaccines.

Summa Health, based in Akron, Ohio, is sharing patient stories. A patient who received treatment for throat cancer credits the hospital team for saving his life. A mom of four is receiving the care and treatment she needs for depression. A 90-year-old patient uses the services of Summa Health House Calls to live independently at home.
Each and every hospital and health system has their own inspiring stories about how they are working with their patients and communities to advance health. Some of these stories are featured on the National Hospital Week and Telling the Hospital Story pages on AHA.org. There you'll also find social media graphics and engagement tools, plus a video you can customize to celebrate National Hospital Week. Be sure to use #WeAreHealthCare when sharing stories on social media so we can amplify these efforts.
I've spent most of my career working in hospitals and health systems. Every day I see the dedication, compassion and hard work of health care colleagues. Thank you to the extraordinary teams at hospitals and health systems across the U.S. for all you do to care for patients, strengthen communities, and advance health.