DHS proposes to limit legal immigrants from adjusting status based on receipt of public benefits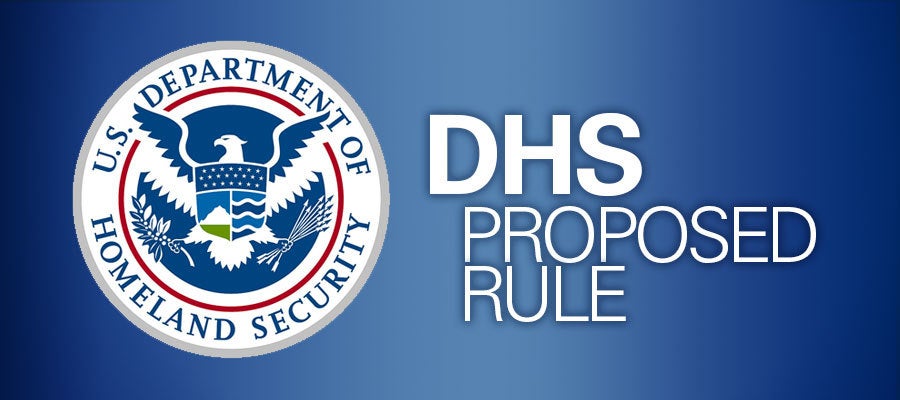 The Department of Homeland Security Sept. 22 announced a proposed rule that would limit the ability of legal immigrants to adjust or extend their immigration status or gain full citizenship based on their receipt of public benefits. The rule would expand the types of programs that can contribute to a "public charge" determination to include Medicaid, the Medicare Part D low-income subsidy, Supplemental Nutrition Assistance Program (food stamps) and select housing programs. In addition, the rule provides a comprehensive framework for making these determinations and provides additional details on the length and amount of public assistance that would impact the designation.
In a statement, AHA President and CEO Rick Pollack said the proposal "could jeopardize access to health services for millions of legal immigrants across the country, including children, seniors, the disabled and those with chronic conditions. This could threaten both their individual and public health. The proposal could jeopardize the immigration status of legal immigrants if they enroll in programs such as Medicaid. America's hospitals and health systems have serious concerns that those legally in the country could choose to forgo health care benefits – and therefore delay accessing care – out of fear of repercussions for themselves and their families. Forgoing care can exacerbate medical conditions leading to sicker patients and a higher reliance on hospital emergency departments. In turn, this could drive up costs for all purchasers of care. As the backbone of our nation's health safety net, America's hospitals and health systems work to protect access to care for those who need it and ensure that our patients and communities are not left behind. We urge the Administration to rethink this policy that could affect the health of millions."
The rule will be published in the Federal Register with comments accepted for 60 days.