AHA to CMS: Proposed physician fee schedule payment cut threatens patient access to care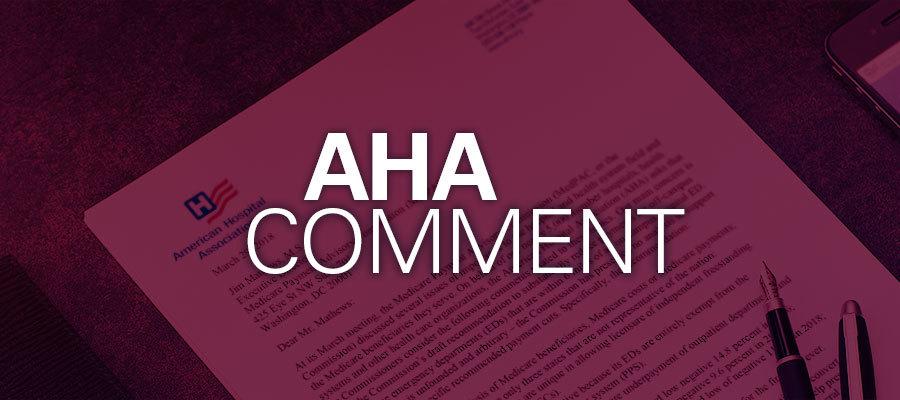 Commenting on the physician fee schedule proposed rule for calendar year 2024, AHA urged the Centers for Medicare & Medicaid Services to work with Congress to eliminate the budget neutrality cut to the payment update, expressing deep concern about the rule's almost 3.3% proposed cut to reimbursement.
"This negative update would pose significant risks to patients' access to care and health systems' financial stability, particularly for providers serving historically marginalized communities," AHA wrote. "Our concern is heightened by the fact that this cut is coming in the wake of over three years of unrelenting financial pressures on the health care system due to COVID-19, along with rising inflation, increasing input costs, and persisting staffing shortages and supply chain disruptions."
AHA also encouraged the agency to work with Congress to permanently eliminate the originating and geographic site restrictions and expand telehealth eligibility to certain practitioners. Among other comments, AHA voiced support for CMS proposals to delay a new split/shared payment policy for evaluation and management visits performed by both physician and non-physician practitioners in the same group, and to pause the appropriate use criteria for the Advanced Diagnostic Imaging program.