Nurse Leader Groups Form Workforce Initiative; Longtime Oncology Nurse Inspired by Her Father's Caretakers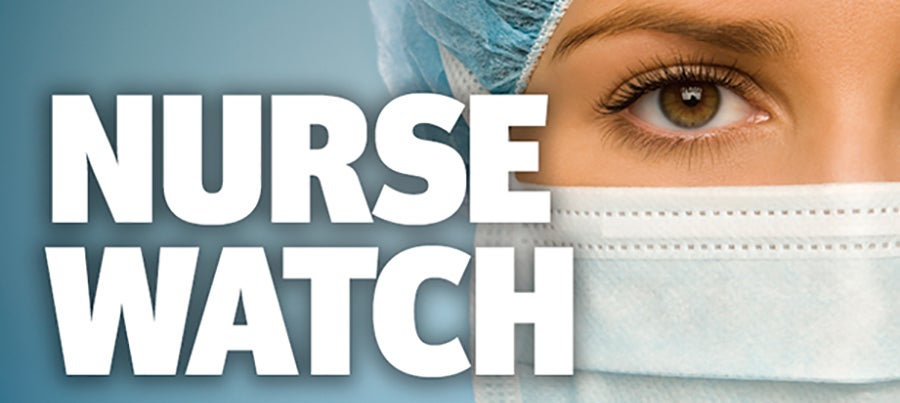 Nurse Watch is compiled in conjunction with the AHA's American Organization of Nurse Executives (AONE) and highlights articles of interest to nurse leaders, nursing professionals and other health care leaders. For more about AONE, visit aone.org.
AONE, AACN Join Forces on Workforce Issues
AONE and the American Association of Colleges of Nursing announced the formation of a new national strategy designed to strengthen alignment between practice and academia to advance innovative solutions to meet the demands of the current and future health care system. The newly formed AACN-AONE Advisory Committee will co-create models of care, workforce readiness and a lifelong continuum of learning to optimize the impact of nursing on health and wellness. At its May meeting in Washington, D.C., the committee outlined two strategic priorities: first, to develop and implement a campaign for nursing leaders from academia and practice to influence appropriate leaders that they must partner to address expected workforce shortages through models of care and models of learning; and second, to encourage and facilitate academic and practice leaders to identify opportunities and challenges to forging effective partnerships.
Oncology Nurse Credits Her Late Father's Caretakers with Her Career Choice
Massachusetts nurse Melinda Peloquin lost her father to colorectal cancer when she was a child. She was so inspired by the nurses who took care of him, she became an oncology nurse at Lowell General Hospital, the same hospital where her father was treated. "I remember the kindness that they showed, I remember how much he loved his nurses," Peloquin told the Lowell Sun. "My mom, to this day, will say, 'The nurses loved your daddy so much.'"' Last weekend, Peloquin volunteered in the hospital's cancer-fundraising walk for the 19th successive year, an event she has been involved in since its inception.
Nursing Appointments in the Field
Smyth County Community Hospital (Marion, VA) appointed Ethan Collins to the role of chief nursing officer, Ballas Health announced. Collins also will serve as CNO at Francis Marion Manor Health & Rehabilitation and Smyth County Home Health, which are both located in Marion. Collins was previously director of patient care services in the intensive care unit at Norton Community Hospital.
Sinai Hospital in Baltimore made Linda Kosnik its permanent vice president of patient care services and CNO, Lifebridgehealth.org announced. Kosnik was previously interim CNO of the hospital for four months, and had served as CNO at Overlook Hospital (Summit, NJ).
Norman (OK) Regional Health System named Brittni McGill its permanent CNO, the Norman Transcript reports. McGill most recently served as the health system's interim co-chief nursing officer.