Nominate A Nurse Leader for AONE's Young Professional Voices Program; Nurse Helps Dying Man Meet His Great-granddaughter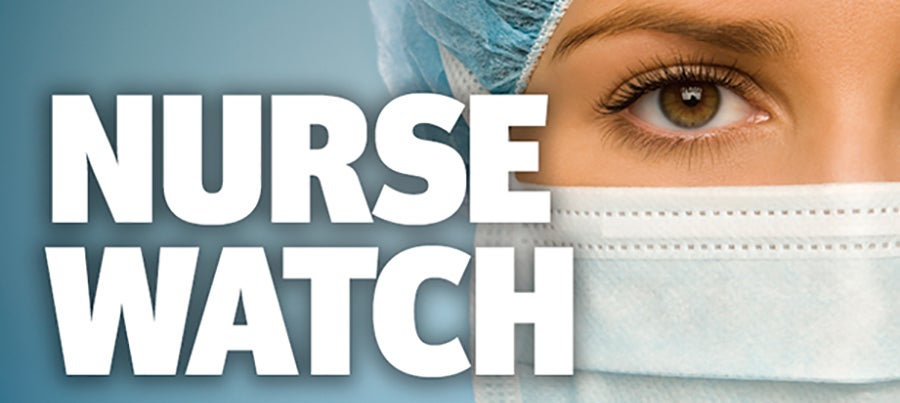 Nurse Watch is compiled in conjunction with the AHA's American Organization of Nurse Executives (AONE) and highlights articles of interest to nurse leaders, nursing professionals and other health care leaders. For more about AONE, visit aone.org.
AONE Launches Young Professional Voices Program
AONE is now accepting nominations for its Young Professional Voices program, which recognizes young nurse leaders who exhibit significant potential as health care leaders and demonstrate exemplary leadership within their organizations, community and the nursing profession. The program is open to nurses at all levels, titles and organizational settings. Individuals selected to be recognized through the program will receive one year of AONE membership, be recognized in AONE print and digital publications and at the AONE Annual Meeting, and serve a one-year term on the Young Professional Voices task force. See more from AONE here.
Nurse Unites Ailing Patient with Newborn Great-granddaughter
New Jersey resident Charles "Buck" Marshall happened to be four floors above his granddaughter Joy Caitlyn Phero at Virtua Voorhees Hospital last month when he was battling complications from terminal pancreatic cancer, and she was giving birth, CBS News reports. Despite their proximity, Marshall was so weak that he feared he wouldn't have the chance to meet his great-granddaughter. A nurse named Randi came to the rescue by wheeling the baby, who was in an incubator, to Marshall's side. "In his words, his life is now complete just because of this moment. I'm so grateful that you gave us this opportunity," Phero wrote in a Facebook post. "You don't understand how much it meant for him just to be able to look at her."
Nurse Leaders Have Tools to Help Battle Nurse Suicide
Hospitals can offer nurses anonymous, encrypted, online screening for depression and other questions that can predict suicide risk, HealthLeaders reports. Nurses also can take advantage of the Healer Education, Assessment and Referral program, which includes the screening. Proactive emotional crisis counseling can be helpful as well. AONE has more.