Highlights from Spotlight Health 2018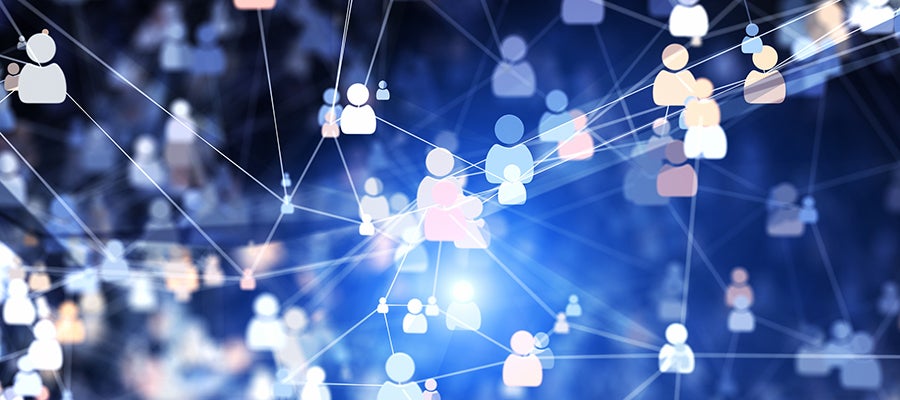 Spotlight Health – the health care-focused opening segment of the annual Aspen Ideas Festival – was held last weekend in Colorado featuring a diverse mix of sessions, with more than 125 presenters and 80 sessions spread over five tracks – The Cutting Edge of Medicine and Science; Disrupting Health Systems; Healthy Communities; Our Planet, Our Health and Viewpoints. The American Hospital Association has participated as a sponsor for the past two years, helping to ensure hospitals and health systems have a voice in the festival.
Below follows a rundown of some of the sessions focusing on key issues for hospitals and health systems.
Health Systems of the Future
Former AHA Chairman Jonathan Perlin, M.D., president, clinical services and chief medical officer, HCA Healthcare; Ken Davis, M.D., president and CEO, Mount Sinai Health System, and Diane Holder, UPMC executive vice president and president and CEO of UPMC Health Plan, engaged in a robust discussion on where the U.S. health care system is headed with Joanne Kenen, Politico's executive editor for health care. The wide-ranging discussion examined how hospitals are evolving and redefining the "H," taking on more risk in the transformation to a value-based system of care, improving quality and addressing the social determinants of health. The discussion also tackled pressing issues such as affordability of health care and interoperability of health information technology.
"The concept of a hospital is evolving from bricks and mortar buildings… to a concept that spans from the most acute settings to the home and workplace," said Perlin, citing the development of a "new ecosystem that can embrace the continuum between health and wellness." Perlin also noted how heath systems are striving to create a "virtuous circle, a learning health system," to rapidly test and disseminate new ideas and strategies for improvement.
Davis shared how Mt. Sinai, concerned about rising costs, is taking on risk and challenging itself to do things differently. The key question for Mt. Sinai, he said, is "What are we doing that's innovative, that maintains our values and lets us take care of our patients?" He described how his organization is using care coordinators, specially trained employees just out of college, as well as its Hospital at Home program to help address the social determinants and reduce readmissions.
Holder described how UPMC's robust health plan has helped to align incentives and acts as a "laboratory to test ideas and scale" those that have shown the potential for larger scale success.
A New Prescription to Lower Drug Prices and Increase Access.
At this AHA and Aspen-sponsored panel, Dan Liljenquist, vice president, Enterprise Initiative Office at Intermountain Healthcare, and Lou Fierens, senior vice president of Supply Chain, Fixed Asset Management, Laboratory Services, and Philanthropy at Trinity Health, discussed how their organizations are banding together to form a not-for-profit generic drug company to ensure a steady supply of certain medicines at an affordable price. The new not-for-profit company, announced earlier this year, seeks to help address the generic drug shortages hospitals and health systems constantly manage.
"We have a broken market with very stable demand but very unstable supply," said Liljenquist, describing how both the supply and price of common, generic medications fluctuates. The new venture, undertaken by Intermountain and Trinity along with SSM Health, Ascension and the U.S. Department of Veterans Affairs, seeks to restore competition to the market, and stabilize the market and cost, he said.
The new company intends to be a Food and Drug Administration-approved manufacturer and will either directly manufacture generic drugs or sub-contract manufacturing to reputable contract manufacturing organizations. According to Fierens, no one will hold any equity or derive any profit and it will be open to other hospitals and health systems, not just the initial founders. Liljenquist noted that more than 100 hospitals and health systems have reached out so far to inquire about joining the endeavor.
"It's important that it's transparent, that people understand what's driving the cost and that everyone can participate," Fierens said.
National Taskforce on Humanity in Health Care Designs a Blueprint for Rekindling Joy Among Clinicians.
Ronald Paulus, M.D., president and CEO of Ashville, NC-based Mission Health, led a roundtable discussion of the National Taskforce for Humanity in Healthcare's blueprint for rekindling joy among clinicians. The taskforce, comprised of clinicians, health care leaders, and other stakeholders, proposes to advance the creation, understanding, and spread of approaches that support human connection and well-being in all aspects of health care and that support care team members in achieving their highest healing potential. According to the taskforce, if care teams are to thrive across the continuum, health care leaders must transform the system to one that promotes connection to purpose and encourages emotional well-being and recovery. During the session, Paulus described the work of the taskforce, including a metric for humanity and a blueprint for change that drives cultural transformation through human connection it has developed and led a discussion about factors that are contributing to burnout and how to address them. The taskforce is actively recruiting 10 health systems to address burnout and promote resilience, well-being, and joy in a way that is meaningful and transformative.
Health Disparities: America's Chronic Condition.
AHA Chief Medical Officer Jay Bhatt, D.O., led another roundtable discussion on health disparities, their persistence and efforts the field is undertaking to address them, including work on the social determinants of health. During the wide-ranging discussion, which included representatives from non-profit organizations, foundations, venture capital, researchers and clinicians, Bhatt highlighted the work of the AHA's Institute for Diversity and Health Equity and the #123forEquity pledge campaign. Participants shared their most pressing challenges and bright spots they saw in the communities they work with. Bhatt emphasized the importance of leadership from the top and the strength of clinical-community linkages, noting that organizations that have made elimination of disparities a strategic priority are seeing positive results.
Other Sessions. Across the three days, other sessions examined health care both here in the U.S. and across the world, looking at topics such as the role of digital technology, the effects of the opioid epidemic, climate change and the impact on health, the role of housing and health, and the potential impact of big data and consumer technology.
Former Centers for Disease Control and Prevention Director Tom Frieden, M.D., led a panel looking at preparedness for the next potential pandemic, where he unveiled a new online tool from Resolve to Save Lives, where Frieden is now the leader, which spotlights gaps in preparedness, and actions that countries and organizations can take to close them. The panel included former White House Ebola Czar Ron Klain; Seth Franklin Berkley, M.D., CEO of the GAVI Alliance; and CDC Principal Deputy Director Anne Schuchat, M.D.
Author Atul Gawande, M.D., Harvard T. H. Chan School of Public Health and Harvard Medical School professor and Brigham and Women's Hospital surgeon, discussed his new appointment as head of the new health care venture from Amazon, Berkshire Hathaway and JPMorgan, his goals for the venture and the larger health system. Former Centers for Medicare & Medicaid Services Acting Administrator Andy Slavitt participated in a panel on single payer health care and the possibilities for the U.S. And several former legislators who played roles in the creation of the Affordable Care Act reflected on the law, where U.S. health care stands now and where we go from here.