Hospitals Help Nurses Cope After Trauma; Biden Tips His Hat to Nurses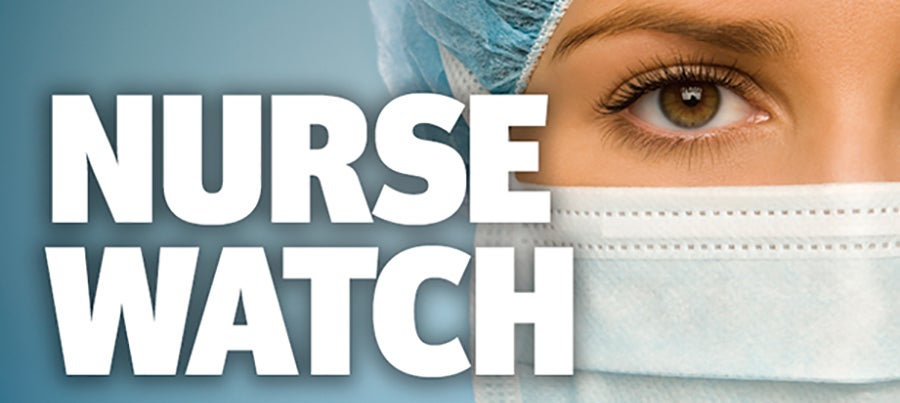 Nurse Watch is compiled in conjunction with the AHA's American Organization of Nurse Executives (AONE) and highlights articles of interest to nurse leaders, nursing professionals and other health care leaders. For more about AONE, visit aone.org.
Biden Calls Nurses 'The Most Underrated Profession in the World'
Former Vice President Joe Biden last month said that nurses "do God's work" during his speech at the 70th anniversary of the Visiting Nurse Health System, Atlanta Magazine reports. Biden specifically focused on hospice nurses and their impact. He mentioned "how profoundly [hospice nurses] affect the mental health of the family, who are losing part of their soul and their heart." Biden's praise stems from personal experience with his family. "I just want to personally thank you from the bottom of my heart," he said. "You're the most underrated profession in all the world."
Hospitals Help Clinicians With 'Second Victim Distress'
More hospitals are creating second victim support groups to help nurses and other staff cope after adverse events, HealthLeaders reports. Effective programs offer accessible peer support and the recognition that traumatic events can happen in any area of the hospital. Support programs focus on both critical incidents as well as ongoing and repetitive stress. Program leaders have found timing of the intervention is important, and the focus should be on nurses' emotions rather than clinical issues. AONE has more.
Nursing Appointments in the Field
St. Luke's Boise (Idaho) Medical Center appointed Barbara Hocking to the role of permanent chief nursing officer, Idaho Business Review reports. Hocking became interim CNO in February, and previously served as interim vice president of patient care services and CNO at Methodist University Hospital in Memphis, TN.
University of Iowa Hospitals and Clinics in Iowa City has made Cindy J. Dawson its permanent chief nurse executive and Emily K. Ward its associate chief nurse executive, according to the organization. Since July 2016, Dawson was interim chief nursing officer and associate director of UI Hospitals and Clinics and Ward served as interim associate CNO. Ward was previously interim director of the medical and surgical nursing division at UI Hospitals and Clinics.