Health Care Executives May Be More Vulnerable to Disruption Than They Think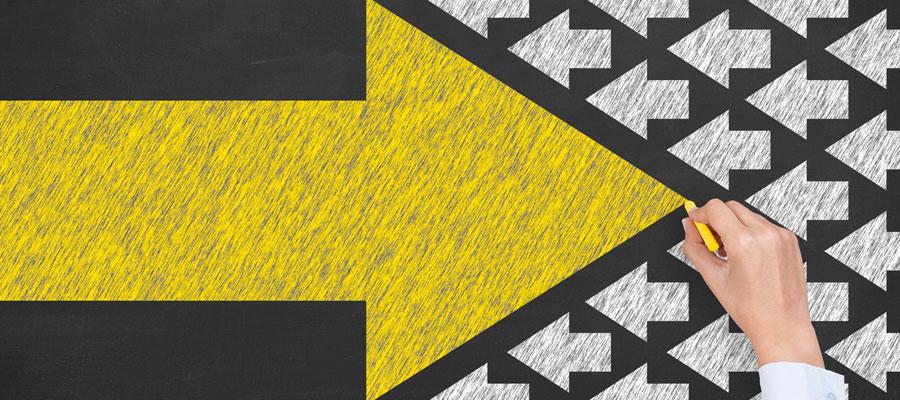 Every top business executive faces day-to-day worries that don't go away — competition, supply and demand, personnel management, and on and on. But those pale compared to sector-wide seismic shifts that threaten to disrupt whole enterprises or industries.
Our firm asked senior leaders in health care about such shifts. They say disruptive pressure has accelerated recently; and while many believe that their health care companies or systems will be able to manage, or even thrive, under these conditions, about as many do not. We fear that some executives may underestimate the serious challenges that lay ahead.
We surveyed 82 senior leaders, including CEOs, C-suite executives, board chairs, and board members. About three-fourths were U.S.-based. The largest group (54 percent) came from pharmaceuticals and medical products companies, with the balance working in health care systems and services and private equity.
As a group, more than eight of 10 said their organizations face more disruptive pressure than they did 18 months ago, and nine in 10 anticipate that pressure ratcheting up in the next 18 months. While the most common source of pressure cited was health care cost (particularly driven by value-based reimbursement), the executives identified three other prominent issues: the growing importance of data and analytics capabilities; the speed of technological change throughout the sector; and increasing customer expectations related to service, convenience, and cost.
Overall, a little fewer than half of respondents (45 percent) say their organizations are well prepared to weather these changes. About half are moderately or extremely confident in their organizations' ability to innovate well enough to succeed. Of those executives who believe their companies are well prepared for disruption, they cite the caliber of their workforce, innovative use of technology, and superior understanding of customer needs, as the primary reasons.
Based on recent disruptions upending industries such as retail and transportation, we believe health care organizations could be much more vulnerable than their leaders may think. Several underlying market forces lead us toward this view:
Disruption isn't just causing pressure — it's threatening business models. Payers, employers, and consumers want less cost and more control (driven by the shift to digital solutions and desire for on-demand services). For example, self-insured employers wield increasing power in the marketplace as they seek more cost-effective health programs for their employees. More importantly, the hospital-centric care model is challenged by virtual or remote care models and by community-based care, and further by the notion that preventive health care — rather than sick care — is the new gold standard. More than half of health care costs are driven by chronic diseases such as diabetes, for which lifestyle changes can have far more impact than prescribed treatments.
"Great talent" can be a backward-looking measure. Tomorrow's health care executives must anticipate acquiring capabilities and supporting talent in areas such as digital technology, the "internet of things," artificial intelligence, and product innovation versus what's needed to run today's organizations. They also need leaders who can navigate them in ambiguous circumstances and operate in "white space," as opposed to the traditional notion of great "operators."
Incremental innovation rooted in the current health care model is not enough. Alternative models and new market entrants such Omada, Oscar Health, Helix, and Human Longevity are targeting step changes in economics and service experience.
The "expectation ratchet" for health care is being set outside of the field. As consumers experience the speed and convenience of Amazon, Spotify, Uber, and Airbnb, they want this same level of service as consumers of health care. Health care organizations that can't offer that may wind up in the same bin with cab companies and record stores.
To succeed, health care leaders should try new approaches to winning the disruption game:
Think differently. Look beyond your peers and the broader health care field for new innovation opportunities. Think about what your patients do in the thousands of hours they spend outside of the doctor's office and consider how to integrate health care into their daily lives. Make your organization easy to partner with and look to partner with the players that deliver those daily interactions.
Leverage data as currency. Provide access to your key data assets and insights to attract new partners (for example, sharing data or models about chronic disease with a fitness company trying to personalize products for its varied users). Seek partners that can enhance and extend your own data (for example, integrating nutrition data to recommend food choices to people with hypertension).
Play offense, not defense. Aim for "10X" big innovations rather than little ones. Only 55 percent of respondents believe they are a source of disruption in the marketplace (playing offense) versus just keeping up with the disruption (playing defense). That leads to fatigue and anxiety at best, culture erosion and poor customer service at worst. Consider carving out protected space for disruptive innovation while you execute and improve your current services — for example, setting up a new digital lab or venture arm for trying new things that could potentially cannibalize your core operating model, but could also lead to future growth opportunities.
Tap into the power of the community mission. Most health systems are regional and have a natural mission to improve the health and well-being of the community. But for most health care providers, they are seen by patients only as a place to go when they are sick. The innovation in this case could be to engage the entire community, serving as a trusted hub while enabling patients to collaborate in achieving and maintaining their own health. This could transform the current fee-for-service model to one of shared value — with benefits for patients, employers, payers, life sciences companies, and health care providers.
As in other sectors, it will take new approaches like these, versus "business as usual," for health care organizations to turn the tables on disruption.
Scott Snyder is a partner and member of Heidrick Consulting at Heidrick & Struggles, an executive search firm headquartered in Chicago. Michael Loiacano is a partner and member of the global Healthcare and Life Sciences and CEO and Board of Directors practices at Heidrick & Struggles. Samantha Carey is a partner and member of the Healthcare and Life Sciences practice at Heidrick & Struggles.