As health care changes, focus turns to disruptive CEOs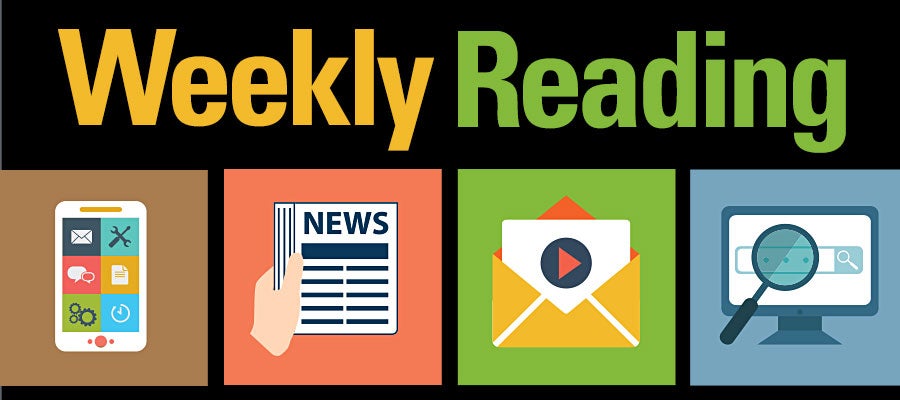 This is the CEO that health care needs
Disruptive CEOs are strategic, innovative, customer-focused and passionate – which does not necessarily jibe with climbing the traditional hierarchy to the C-suite, Modern Healthcare reports. The changing field demands leaders with clinical, management and people skills, such as famed surgeon, author and Amazon/Chase/Berkshire Hathaway health venture CEO Atul Gawande, the publication says, or, someone with retail savvy who could make patients loyal and happy, such as Starbucks' former CEO Howard Schultz.
Another example is Rod Hochman, M.D., current CEO of Providence Health & Services, the publication says. Hochman recruited an Amazon executive to build digital engagement with Providence's consumers, and it's worked. This kind of thinking will be par for the course as the field continues to evolve, Modern Healthcare said.
"The CEO job is harder and different from before," Nancy Howell Agee, CEO of the Carilion Clinic and chair of the American Hospital Association, told the publication. "The pace of change is unprecedented. And there are different expectations from consumers, who are an impatient lot. We as Americans don't want to wait. There are high expectations for us to transform care."
Will Amazon's pilot clinics scale?
Amazon plans to open primary care clinics, starting with a pilot version at its Seattle headquarters, CNBC reports. This would be one of the first noticeable steps the Amazon/Chase/ Berkshire Hathaway startup, which formed in January, takes to reduce health costs for its combined U.S. employees. The company previously sought to outsource its clinics and had brought in potential vendors, but then eventually decided to develop them internally, the publication said, noting that Apple has already begun developing and staffing clinics for its employees under the subsidiary AC Wellness Network.
In an interview with the publication, Michael Yang, a health investor at Comcast Ventures, wondered if the clinics will eventually be scaled to a larger population, since Amazon tends to test plans on employees first. If so, he said, the clinics would be challenged by the dramatically different patient needs that span the company's swath of white- and blue-collar positions.
Big tech companies team up to call for widespread interoperability standards
Several rival tech giants, including Alphabet, Amazon, IBM, Microsoft and Salesforce, came together on Monday to call for the widespread adoption of the Fast Healthcare Interoperability Resources standards. They announced a shared commitment to building cloud- and artificial intelligence-based tools around them, citing the lack of interoperable options in the health care field, CNBC reports. The field has historically struggled with medical record-sharing for various reasons, and the lack of standards are what's keeping these companies from entering the market, the publication said.
Apple was not part of the pledge, as it is working through its Health app to give EHR access directly to patients.
Aneesh Chopra, the former chief technology officer of the United States, said the announcement was "both a big deal, and just a start," noting that while open standards are crucial to widespread change, standardizing "the entire health record" will be a challenge.
CVS debuts telemedicine app
CVS plans to unveil a telemedicine app that patients can use to get diagnoses for minor health problems, such as colds and general wellness matters, USA Today reports. The service will cost $59 and insurance will be available for it in the coming months, the publication said. It will be available to patients 24/7 in a partnership with virtual care company Teladoc.
This is just one way that CVS is looking to "extend its services beyond its walls," the publication said, citing the company's foray into rapid-home delivery of prescription drugs.
CVS is currently seeking approval to acquire health insurer Aetna.
With heavy backing from Google's Parent Company, Oscar Health eyes data disruption
Google's parent company Alphabet will invest $375 million in Oscar Health – a technology focused health insurance company – Bloomberg reports.
Before this, Oscar had already raised almost $900 million and attracted the likes of Salar Kamangar, the former CEO of YouTube, to its board. Oscar, which seeks to disrupt health care's digital interfaces with data, plans to use the funds to "accelerate its product roadmap," its CEO, Mario Schlosser, told Wired. It also wants to offer senior citizens Medicare Advantage plans, which Bloomberg calls a "lucrative" market, by 2020, the publication said.
Alphabet has created other companies to break into health care, such as its life-sciences subsidiary Verily. Verily has already invested in Oscar, as has Alphabet's venture capital fund, Capital G. With this latest investment, "It seems that Alphabet will now own roughly 10 percent of Oscar," Wired said.