AHA's Society for Health Care Strategy and Market Development hosts annual conference Oct. 7-10 in Seattle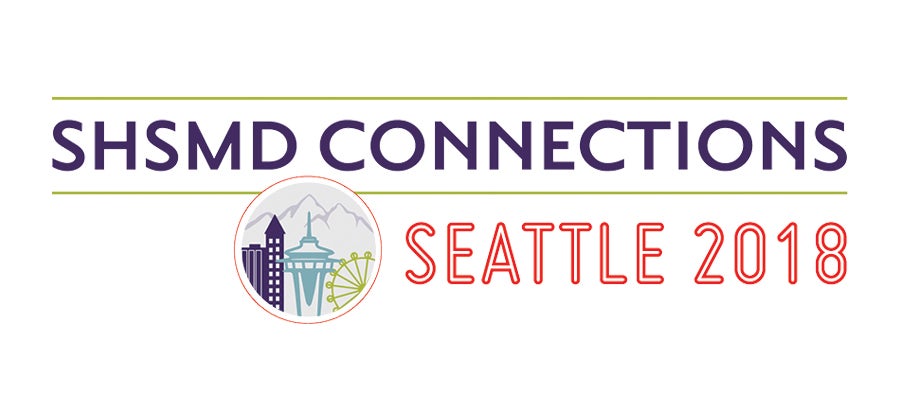 Health care strategists thrive on the leading edge of change – creating new experiences, forging innovative partnerships and driving organizational change and success. The Society for Health Care Strategy & Market Development's annual conference October 7-10 in Seattle will help those in the strategy professions – such as strategic planners, marketers, business developers and communicators – sharpen their skills in each of these areas and more.
SHSMD Connections will provide attendees with the opportunity to inform, challenge and validate their thinking as they lead their organizations in preparing for the future and improving health care in the communities they serve.
The conference will feature a robust and customizable learning experience, including:
Inspiring, thought-provoking and forward-thinking keynote presentations by thought leaders from inside and outside of health care:
Nearly 70 concurrent sessions in targeted learning tracks:
Strategic planning and business development.
Marketing and digital engagement.
Communications and public relations.
Cross-functional topics, e.g., consumerism, patient experience, population health and the opioid crisis.
Career and skill development, e.g., data visualization, storytelling and the changing role of the strategist.
The future of health care, e.g., virtual care, health care disruptors, innovation and technology.
Physician engagement.
Research and analytics.
A variety of preconference sessions:
Special events for senior leaders:
A full-day Executive Dialogue focusing on "The new standard for market relevance: mergers, partnerships, scale and other strategies for developing the indispensable health network."
Thought Leader Forum examining "The future of primary care: New models, new incentives, and new players."
Regional, topic-based, and all-attendee networking events that leverage the knowledge and experiences of more than 1,000 health care strategy professionals from across the country.
Over 100 exhibitors showcasing services, solutions and innovations.
Following the conference, attendees registered for the full conference will receive complimentary access to all audio recordings synched with presentation slides for the concurrent sessions.
Click here to register for the full SHSMD Connections conference. The society also offers one-day registration for those unable to attend the entire event.
Weber is executive director of SHSMD, an AHA professional membership group that is the largest and most prominent voice for health care strategists including those involved in planning, marketing, communications and business development.