How hospitals are customizing their EHRs for better patient care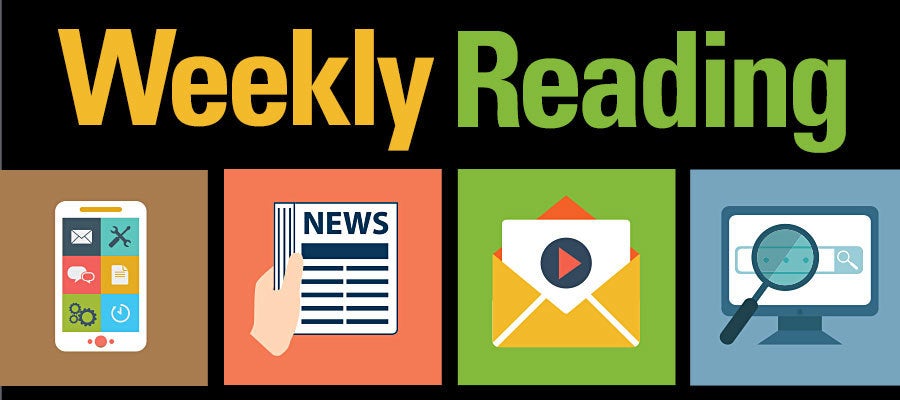 Getting in physicians' heads — by way of EHR
Penn Medicine has developed a behavioral design team to innovate its Epic electronic health record, which it calls "the first behavioral design team developed at a health system."
Operating under the idea that physicians are influenced by behavioral design (a theory it has applied to patients) the team streamlined and tweaked its EHR to appeal to clinicians psychologically, Healthcare IT News reports.
Its customized version makes it easier for clinicians to recommend statins for their cholesterol patients, for example, or to refer their cardiac patients to rehab after heart attacks or only order advanced imaging tests for the patients who need them most, the publication says.
It also encourages physicians to "subscribe" to their patients' clinical data as they would with social media feeds, getting updates in real time when certain interventions are needed.
This "alleviate[s] the need for clinicians to spend undue time looking for needles in data haystacks," the publication said.
"We judge [clinical] tools by the degree to which they facilitate good patient care, and we should be judging the EHR against the very same standard," said David Asch, M.D., executive director of Penn Medicine's Center for Health Care Innovation.
How Latino cultures resist suicide
The nation's suicide rates are increasing for several demographics, but not among Hispanics, who may remain relatively insulated from the growing risks due to Latino culture's strong familial and social connections, Kaiser Health News reports.
This comes as U.S. Latinos earn less than non-Hispanic whites and are more likely to lack health insurance coverage. In addition, Latino immigrants often face the challenges of moving to a new country, sometimes after leaving violence and other traumatic conditions, the publication said.
But building relationships is often ingrained in Latino cultures, and this can help provide an emotional safety net, Luis Garcia, who is vice president of cultural diversity at Arcadia, Calif.-based Pacific Clinics and who has developed suicide prevention programs for Latino youth in California, told the publication.
While Latinos are a diverse population that should not be stereotyped, the "protective effects" of their culture appear to lessen when their ties to it splinter, such as among immigrant families assimilating to new environments, the publication said, citing a study published in 2014 in the Journal of Clinical Psychiatry says.
"Researchers, who analyzed suicidal thoughts and attempts, found that those inclinations increased as Latinos spent more years in the U.S. and started losing their fluency in Spanish and connections to Latino social networks and identity," the publication said.
Electric scooters + no helmets = ED visits
Electric scooters are prevailing in big cities nationwide, but companion helmets aren't quite as popular. This has led to a widespread increase in scooter-related emergency department visits, NPR reports. While different areas are trying various approaches to improve safety — some cities require helmets, others don't — health leaders in crowded cities such as San Francisco and Portland hope that residents might opt for scooters over cars.
"You only have to look at the scooters zipping by in the street to see that this is a big change in how people move around in a city," NPR said. "Cars and scooters are still learning how to be around each other, and not many people are wearing helmets. Cities and physicians will get a better sense of scooter dangers as the data come in over the next few months."
Tweaking EHRs to minimize opioid prescriptions
Two hospitals — Ochsner Health System and Bon Secours Mercy Health have leveraged their EHRs to curtail opioid use disorder in their patients, Healthcare IT News reports.
Ochsner has tweaked its EHR to show prescription data to ED physicians, which greatly reduced its rates of opioid prescription. To get staff buy-in, hospital leaders used data to affirm that fewer opioid prescriptions would not negatively impact patient satisfaction scores. The hospital also customized its Epic EHR with an opioid risk tool and a morphine equivalent daily dose, or MEDD, calculator, "to help clinicians better understand the potency of the drugs they're prescribing and their patients' potential for abusing them," the publication said.
Clinical buy-in also was essential for changes at Mercy Health, as well as IT leadership, the publication said. This helped the system integrate an opioid analytics platform that tracks prescribing behavior at the order, provider, department, specialty, market and enterprise levels, which enabled the organization to reduce its total opioid orders by 13 percent.