AHA Chairman Brian Gragnolati discusses his priorities in interview with Modern Healthcare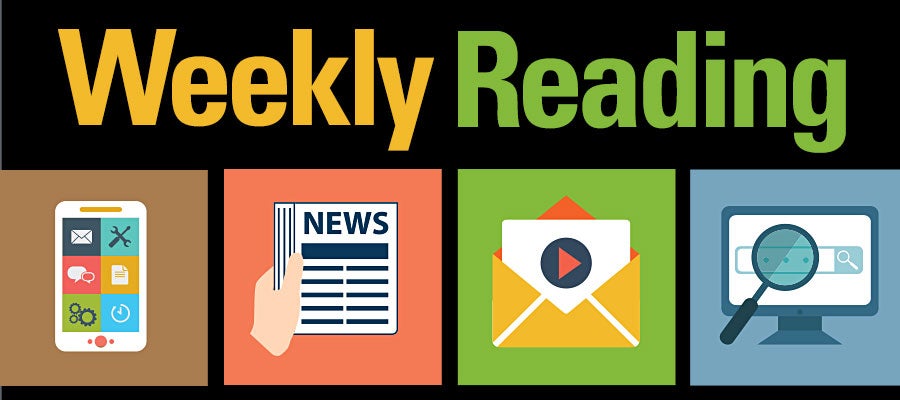 Gragnolati calls for affordability, transparency and care access in Modern Healthcare interview
In a recent interview with Modern Healthcare, Atlantic Health System CEO Brian Gragnolati talks about his goals as the new AHA Board Chairman, including the importance of consumer affordability, fieldwide collaboration around data and innovation around cost transparency. As hospitals' resources dwindle, "one of the things that we absolutely have to protect is access to care in our communities," he told the publication. Gragnolati also mentioned Atlantic's Health Transformation Consortium, in which six New Jersey hospitals with self-funded employee health plans act as in-network providers for their own employees and their dependents while reducing costs and improving care.
Pollack on AHA's agenda and opportunities for hospitals in 2019
Addressing the high cost of drugs, reforming the delivery system, and making changes to the Stark Law are a few issues that could receive bipartisan support in Congress this year, AHA President and CEO Rick Pollack said in a recent interview with HealthLeaders. In the interview, Pollack discusses a number of challenges and opportunities facing hospitals and health systems in 2019.
Digital health companies' presence at CES prompt data-sharing considerations
Digital health exhibitors showed up in large numbers at this year's 2019 Consumer Electronics Show in Las Vegas, many touting wearable devices that can capture users' health data, such as a wrist wearable that can take a person's blood pressure; a baby-sock device that monitors oxygen and heart rate; and more, the Wall Street Journal reports. Recent technological advancements have made it easier for such products to get to market, the publication said, and have thus buoyed innovation in this sphere. While consumers own their data, "There isn't an open ecosystem of data exchange," Julie Ask, an analyst with market research firm Forrester, told the Journal, mentioning that there aren't any encrypted ways for consumers to share such data with their physicians.
The limits of recent digital health technologies
Venture investors spent billions on digital health startups in 2018 alone, hoping that technologies such as virtual care, wearables and other health tools would drive down care costs and boost access. But despite such investment, recent reports from the Centers for Disease Control and Prevention indicate that life expectancy is dropping anyway, suggesting that the digital health tech boom hasn't paid off, CNBC reports.
This could be because digital health companies are targeting the wrong people, venture capitalists and researchers told the news outlet. For example, young, relatively healthy people are more likely to use such health apps, and would likely improve their health even further, while people with chronic illnesses (and who are often older) are driving up care costs, CNBC said.
Plus, digital apps are promising but may not be the answer to fundamentally changing behaviors, key to improving outcomes for those who have, say, Type II diabetes, the article said.
Some Medicaid health plans now paying for GEDs
As more health care organizations recognize the importance of social determinants of health, some Medicaid insurers are joining their ranks by paying for patients' meals, transportation, housing and even education to improve health and lower medical costs, Kaiser Health News reports.
Now, a handful of these plans will pay for members' GED testing expenses to earn a high school equivalency diploma, and even help connect members with nonprofit groups providing GED test preparation classes and telephone coaching.
"A GED is a tool that can lead to increased opportunities for our members to attend college, seek higher-paying jobs and find stable housing," Wendy Morriarty, president of WellCare's Ohana Health Plan in Hawaii told the publication. "This benefit has the ability to improve the health and well-being of local families and communities."