Nonprofit group seeks to create affordable generic drugs amid medicine shortage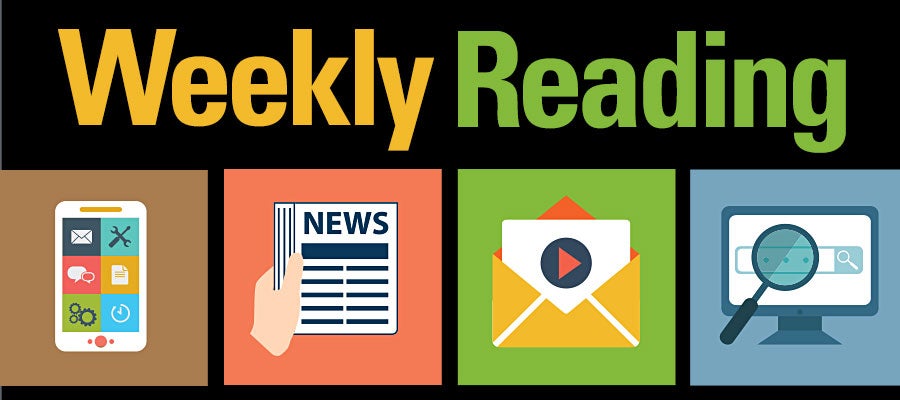 Robotic surgeries, team-based care wave of the future, says Cleveland Clinic CEO
In a recent interview with Forbes, Cleveland Clinic CEO Tom Mihaljevic credited the organization's top clinical care ratings to its team-based model and focus on the patient experience.
"One more differentiating feature is that Cleveland Clinic, since its inception almost 100 years ago, has a salaried physician model," he said. "So we do not incentivize our providers on anything other than the quality and experience of care that they provide."
Mihaljevic touted the overall benefits of addressing the social determinants of health, as well as the potential for remote robotic surgeries. He also sees increased penetration of digital platforms, such as telemedicine, and value-based care as transformational trends in health care delivery.
Generic drug nonprofit seeks to reduce drug shortage
A recent article in Modern Healthcare examines the potential for Civica Rx, a not-for-profit pharmaceutical company comprised of several health systems and philanthropic organizations, to bring some stability to the pharmaceutical supply chain. As manufacturing issues, price hikes and recalls continue to put necessary medications into short supply, CivicaRx plans to develop older generic drugs to decrease shortages, the articles notes.
"There are strong barriers to entry," said Rob Austin, a director at consulting firm Navigant. "But Civica Rx can make a substantial difference in the pricing and supply of generic drugs in three or five years. It may take longer than we would hope but I think it is going to come."
Drugmakers boosting prices of generic and brand-name medicines
Drugmakers have sharply increased prices for some older prescription medicines amid supply shortages and recalls, the Wall Street Journal reports. With nearly a third of the 120 drugs currently in shortage experiencing price hikes, hospitals, pharmacies and patients are facing higher costs for what were generally cheaper generic drugs, including some widely used medicines, the articles notes.
Leadership buy-in, cherry picking metrics secrets to using real-time data
In an article in Healthcare IT News, AdventHealth Clinical Operations Analytics Director Robert Altemose discusses how the Altamonte Springs, Fla.-based organization (previously Adventist Health System) is leveraging real-time data to improve quality scores and vaccine compliance rates. He says leadership engagement "is key to the deployment and effective use of real-time analytics. Without analytics of this kind being driven from the top down there is no impetus for the front-line users to engage." He also says it's important to choose the right metrics, noting, "I handpicked metrics that allow clinicians to take action before there is a negative impact to the patient and left anything that was classified as 'good to know' on the cutting room floor."