Intermountain Healthcare's Poulsen is on a decades-long path to foster health care value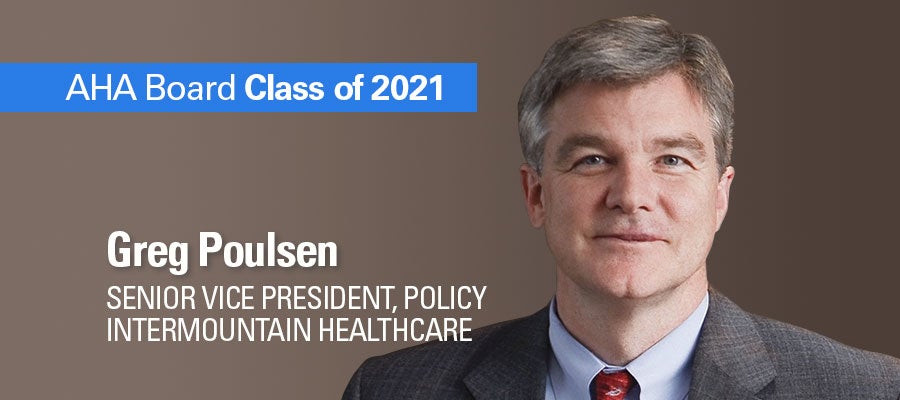 Greg Poulsen once wanted to be a biophysicist. But after completing his undergraduate degree and attending business school, he realized his real passion was improving health care value.
"I felt strongly that the cost of health care was putting our country at a disadvantage," he said.
Poulsen found plenty of opportunity to put the analytical and mathematical strengths that helped him succeed in biophysics toward his health care career.
Fresh out of business school in 1982, Poulsen joined Salt Lake City-based Intermountain Healthcare and its then 25-person leadership team to affect health care value as a strategic analyst. Determined to move Intermountain to a different payment mechanism, Poulsen helped put in motion the organization's health plan, SelectHealth, during the first few years of his tenure. The plan ultimately empowered Intermountain's caregivers to move toward value-based payment and is now the largest insurance plan in Intermountain's service area, Poulsen said.
"Whenever you're caring for people for whom you've received a flat payment, there are far more levers to pull in terms of keeping them healthy in an efficient and effective way," he said. "SelectHealth has been very, very motivational in helping us to think about health care from a total value perspective."
Poulsen, now senior vice president, policy, continues to help Intermountain improve value and is excited for his service on the AHA board, where he will help the field tackle these issues.
"There are other things that excite me – the enhancement of key quality issues, the ability to maintain access to high-quality care in rural communities – but number one would be value," he said.
To succeed in advancing value, the field must hold itself accountable "for the totality of both quality and cost for the people we care for," Poulsen said. "Our responsibility extends to making things affordable as well as ensuring superb quality."
Thirty-six years after making the switch to health care, Poulsen says he is honored to have "grown up" with Intermountain and has found fulfillment in helping to "align the hearts and minds" of its staff around a common vision.
"That's something I'm proud of our organization for doing, and that I'm happy to have been a part of," he said.