Lutheran Health Network (Fort Wayne, Ind.) names hospital CEO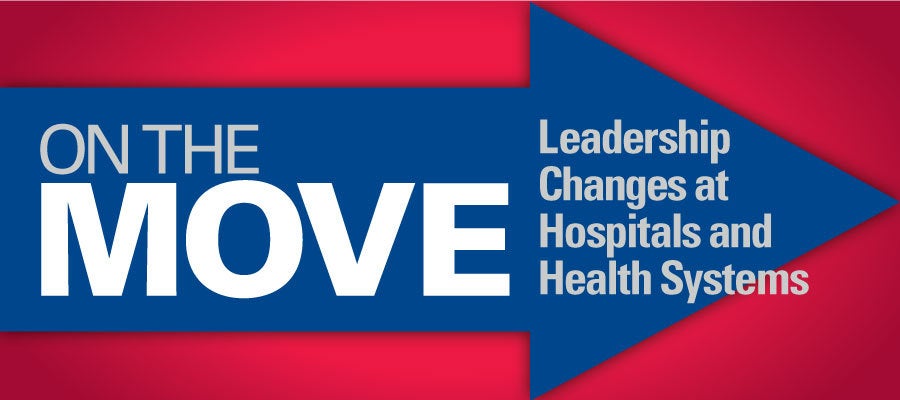 Indiana hospital gets new CEO
Lutheran Health Network has named Brady Dubois CEO of Lutheran Hospital in Fort Wayne, Ind., effective Dec. 4. He currently serves as president of Mosaic Life Care Medical Centers, based in St. Joseph, Mo.
Centura Health names hospital CEO
Centura Health has appointed Isaac Sendros CEO of Avista Adventist Hospital in Louisville, Colo., effective Nov. 25. He most recently served as vice president of operations at AdventHealth Kissimmee (Fla.).
FirstHealth selects hospital president
FirstHealth of the Carolinas has appointed Rebecca Carter, R.N., president of FirstHealth Montgomery Memorial Hospital in Troy, N.C., effective in December. She currently serves as CEO and chief nursing officer for Blue Ridge Regional Hospital in Spruce Pine, N.C.
Swedish Medical Center names CFO
Swedish Medical Center in Englewood, Colo., part of HCA Healthcare, has named Regina Ramazani chief financial officer effective in early December. She most recently served as chief financial officer at HCA's Tulane Health System in New Orleans.
University of Rochester hospitals select CFO
University of Rochester (N.Y.) Medical Center has appointed James Helms CFO of St. James Hospital in Hornell, N.Y., and Jones Memorial Hospital in Wellsville, N.Y., where he currently serves as vice president of finance.