Perspective: Protecting Medicaid for our Most Vulnerable Citizens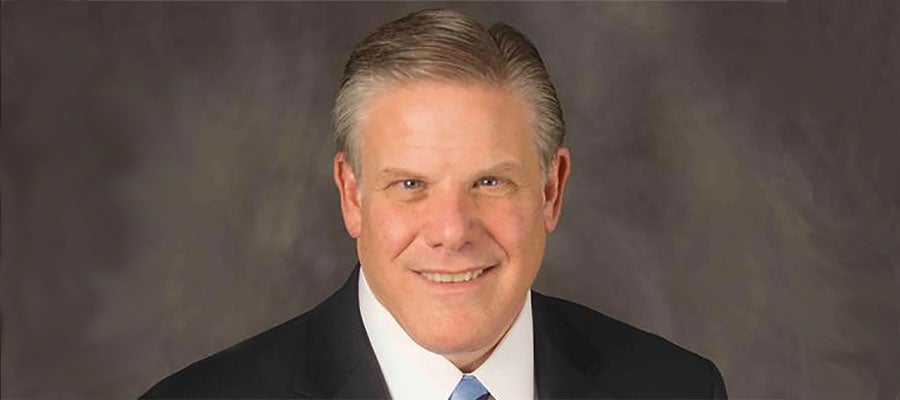 In July of 1965, two AHA leaders joined President Lyndon Johnson as he signed the bill creating Medicare and Medicaid. America's hospitals were influential in getting the law passed … and today, one of the pens President Johnson used to sign this law is on display at AHA's office in Washington, D.C. as a reminder of Medicaid's lasting legacy: 75 million low-income Americans are able to access health coverage today because of the program.
But that legacy — and health coverage for millions of America's most vulnerable patients — is being threatened … and we are standing up to protect the children, veterans, seniors, disabled individuals and others who view the program as their lifeline.
Here's what we're facing:
Late last year, the Centers for Medicare & Medicaid Services released its Medicaid fiscal accountability proposed rule, which would cut up to $50 billion a year from an already underfunded Medicaid program, significantly undermining if not crippling Medicaid financing in many states and jeopardizing access to care. Last week, we submitted our official comments on the rule to CMS, and we joined with the American Health Care Association in calling on CMS to withdraw the proposed rule immediately. Major concerns about the rule also were echoed by the National Governors Association, U.S. Chamber of Commerce, the National Association of Medicaid Directors and the Medicaid and CHIP Payment and Access Commission … just to name a few. Of course, we are working very closely with the state, regional and national hospital associations who are key partners in shaping and executing our strategies to have this misguided rule withdrawn.
Meanwhile, last Thursday, CMS released new Medicaid guidance to states that would give them the option to receive Medicaid funding in the form of a block grant for certain populations, effectively capping the federal Medicaid funding they receive, allowing states to apply additional conditions of eligibility such as work requirements, and potentially preventing states from meeting the coverage needs of vulnerable populations in times of economic fluctuation. See our Special Bulletin for more information on this guidance.
Finally, if Congress doesn't act by May 22, the Medicaid Disproportionate Share Hospital cuts will go into effect, decreasing payments to hospitals by $12 billion in the first two years alone and jeopardizing local access to care. The good news: We have successfully delayed these cuts several times before and there's broad bipartisan support in Congress for further delaying them … but Congress must act yet again.
The bottom line: Medicaid is one of the nation's largest single sources of health coverage. One in five Americans depends on Medicaid, and 43% of enrollees are children. It has made a real difference in millions of Americans' lives and we will continue to not only defend it but also work to improve it. It's important you make your voices heard, too: For the proposed fiscal accountability rule, please talk to your governor, senators and representative about the potential impact of the rule and the need for CMS to withdraw it. On Medicaid DSH, you can help by weighing in with members of Congress on the need to prevent these cuts from taking effect. Here's our latest fact sheet on Medicaid DSH.
Together, we can make sure Medicaid is always there for the vulnerable Americans who need it.