Perspective: Unprecedented challenges require the right tools and resources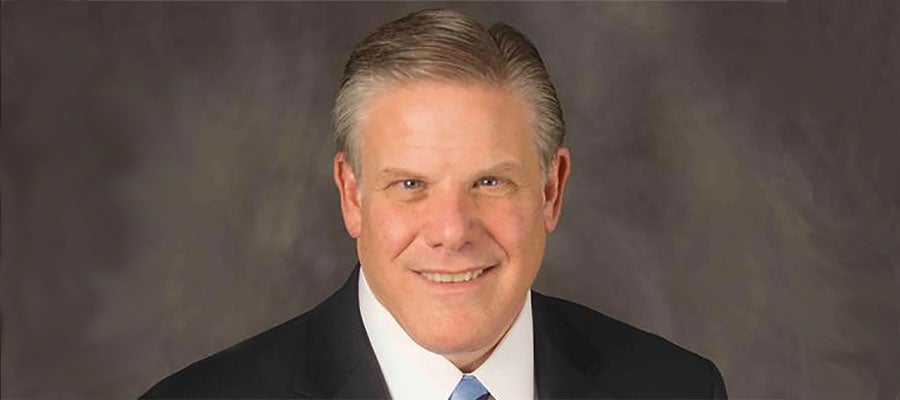 Skyrocketing costs of preparing for a surge of COVID-19 patients. Drops in revenue from shutting down regular operations in terms of scheduled procedures. Treating an increasing number of uninsured patients as a result of the economic situation. It all adds up to a "triple whammy" for America's hospitals and health systems and our health care heroes.
We've identified these and other historic financial pressures we're facing … which will have far-reaching consequences for both our field and the communities we serve. Clearly, COVID-19 is threatening to jeopardize the financial viability of hospitals across the nation.
That's why it's so important that Congress and the Administration have prioritized emergency funding for hospitals and health systems through the Coronavirus Aid, Relief, and Economic Security (CARES) Act and this week's deal to add an additional $75 billion for health care providers, $310 billion to the Paycheck Protection Program and $25 billion to bolster COVID-19 testing efforts. Leaders in the Administration, Senate and House have listened to our concerns and have begun working to provide critical funding to support nurses, doctors and staff on the front lines in hospitals and health systems across the country.
Some initial funding for hospitals and health systems has gone out the door — including deposits that should have been made today — and that's helping make it possible to keep hospitals' and health systems' doors open to patients, make payroll and support the health care heroes and hospital support staff who are getting us through this crisis. This funding is an initial life-line to hospitals and health systems and will help ensure that we can continue to deliver the care that our patients and communities are depending on.
Now, we need the rest to be distributed so we can keep caring for our communities.
The AHA is working closely with the Administration — including the Centers for Medicare & Medicaid Services, the Department of Health and Human Services, and the White House Coronavirus Task Force — to make sure they know what America's hospitals and health systems are facing and that they understand the urgency to distribute the funding Congress has approved to providers on the front lines … as quickly as possible.
Moreover, we know that more funding will be needed as we continue to battle COVID-19 and begin our recovery … and we will keep working with policymakers to ensure America's hospitals and health systems remain always there, ready to care.
This is an unprecedented pandemic that is challenging our field and our country like never before. With the right tools and resources, we will get through this. Thank you for everything you are doing to defeat this virus and care for your communities.