Perspective: Making Our Voices Heard on COVID-19 Relief Legislation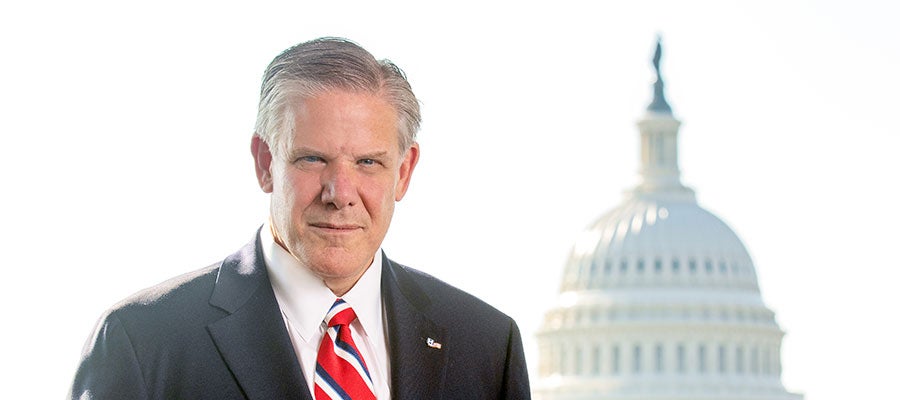 Congress returns to Washington, D.C., next week, and its top focus will be passing President Biden's $1.9 trillion COVID-19 relief legislation.
The House is expected to consider the bill on the floor next week. But we expect additional action to take place when things move to the Senate, which will likely make changes to the House legislation as it tries to pass the package under reconciliation.
Our top focus continues to be on urging Congress to provide hospitals and health systems with more resources and support so they can continue to care for patients and communities.
We're ramping up our efforts on a number of fronts:
Member Advocacy Event

– On Tuesday, Feb. 23, we're hosting a virtual event to provide members with the latest intelligence from Capitol Hill and the support you need to make the case to your lawmakers for additional relief. Our recent Action Alert outlines our priorities, including more funding for vaccination efforts and the Provider Relief Fund, forgiveness for Medicare accelerated payments for hospitals, and an extension of the moratorium on the Medicare sequester cuts, among many other issues.

Congressional Briefings

– Also on Tuesday, we will host a virtual briefing for congressional staff in which leaders from One Brooklyn Health System, Interfaith Medical Center; Grady Health System; and Tenet Healthcare's The Hospitals of Providence will discuss COVID-19's impact on communities of color. The health system leaders will share their organizations' innovative approaches to addressing health inequities and improving outcomes, and why additional federal support is necessary for these efforts. Last week, we also conducted a virtual briefing on vaccination efforts with leaders from Trinity Health, Ascension and LifePoint Health. You can see highlights of the briefing here.

New Report on Continued Financial Challenges for Hospitals

– On Wednesday, we'll release a new report showing the continued negative impact COVID-19 is projected to have on the financial health of hospitals and health systems in 2021 and spotlight hospital leaders' challenges as they work to help vaccinate their communities and care for COVID-19 patients.

Digital and TV Ads

–The Coalition to Protect America's Health Care, of which the AHA is a founding member, soon will launch an ad campaign urging Congress to provide additional resources to hospitals and health systems. And we'll mobilize the Coalition's more than 2 million community members to amplify our message.
After this COVID-19 relief package is enacted, it's unclear when, or if, another package will come together, so it's imperative that Congress provide the resources now that hospitals and health systems need. We'll continue to make the case, because this is about being able to be there for our communities to meet this challenge.
While we're providing the air cover, you can provide the ground game as you are the most effective and important advocate with your representatives and senators. During this critical stretch, please keep delivering these messages to your lawmakers.
It's always important to remember that if legislators don't hear from you … they just assume that nothing needs to be done. And there is a great deal that needs doing right now, so please speak up.
After all, legislators listen most closely to you because you live, work and, most importantly, vote in their districts and states. You make a real difference. Sound the alarm and they will hear you.
P.S. Want to send our support and encouragement to our friends in Texas and
other parts of the Southwest who are struggling with severe weather conditions right now. You are in our thoughts and prayers.