Perspective: Urge Congress to Stop Cuts to Hospitals, Advance Key Priorities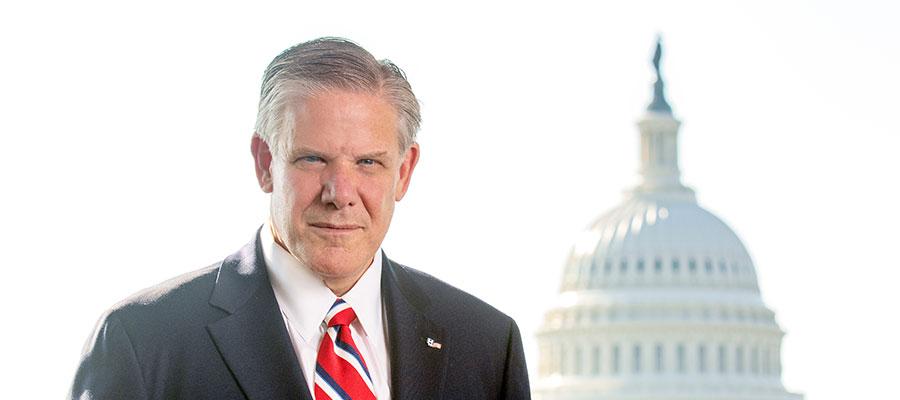 With the calendar turning to December, Congress finds itself in a familiar position: a long to-do-list, impending deadlines and facing uncertainty over how things will play out.

The multiple legislative packages likely to move by the end of this year or early in 2022 also present opportunities for us to stop harmful cuts to hospitals that would jeopardize access to care for patients, as well as advance important priorities on our advocacy agenda.

We sent out an Action Alert on Monday outlining all of the issues that are in the mix and provided resources that you can use to engage your lawmakers and reinforce the messages we are delivering to Congress.

It is extremely unfortunate that Congress in its continuing resolution funding the government through mid-February will not address stopping the upcoming Medicare cuts to hospitals and physicians.
Specifically, Congress needs to extend the moratorium on the 2% Medicare sequester cuts that is scheduled to expire Dec. 31. Without action, hospitals and health systems would see a reduction of $4.7 billion in Medicare payments in 2022.

In addition, lawmakers must prevent the Statutory Pay-As-You-Go (PAYGO) sequester from taking effect early next year. The Congressional Budget Office estimates that failure to do so would trigger a 4% reduction in Medicare spending. That translates to Medicare cuts of approximately $36 billion overall and $9.4 billion in Medicare payment cuts to hospitals in 2022 alone. Without further congressional action, physicians also would see an additional 3.75% Medicare payment cut in 2022 as a payment increase enacted in 2020 is set to expire at the end of the year.

Now is not the time to impose additional financial hardship on the very caregivers who have spent two years fighting the relentless COVID virus every day. This battle is not over, and we will continue to work to make sure that these provisions are addressed in other legislative vehicles.

To help amplify our efforts, this week the Coalition to Protect America's Health Care, of which the AHA is a founding member, launched a TV and digital ad urging Congress to halt the impending cuts. There is no question that these cuts would hit hospitals at the worst possible time with COVID-19 cases and hospitalizations on the rise again, and with hospitals continuing to face workforce shortages, increased costs for supplies and equipment, and rising inflation.

In addition, we are urging Congress to:
Improve the Provider Relief Fund by allowing hospitals and health systems to quickly access the remaining funds, and give them more flexibility in how and when the funds can be used;
Strengthen telehealth by making permanent some flexibilities granted under the COVID-19 public health emergency;
Provide relief for any hospitals participating in the 340B Drug Pricing Program that had to leave the program due to changes in their patient mix as a result of the pandemic; and
Reset the Improving Medicare Post-Acute Care Transformation (IMPACT) Act to reflect both new insights from the pandemic and the effect of recent transformative reforms of the existing post-acute care payment systems.

We also expect the Senate to soon consider the roughly $1.75 trillion Build Back Better Act, which the House passed last month. We support many parts of the bill that would advance health in our communities, but we need the Senate to eliminate the punitive Medicaid disproportionate share hospital and uncompensated care cuts currently in the language.

While we appreciate the goal of increasing coverage to residents in states that did not expand their Medicaid programs, it should not come at the expense of vital funding to hospitals and health systems in parts of the country that serve a large number of children, the poor, the disabled and the elderly. These cuts are unacceptable, especially while hospitals remain on the front lines of fighting COVID-19.

Please use the sample messages we've created for year-end legislative priorities and changes to the Build Back Better Act to help in your conversations with your lawmakers.
We'll continue our efforts in Washington, D.C., but as always, your efforts with your lawmakers are critical to our success.