Perspective: Providing Hospitals with Needed Support to Fight COVID-19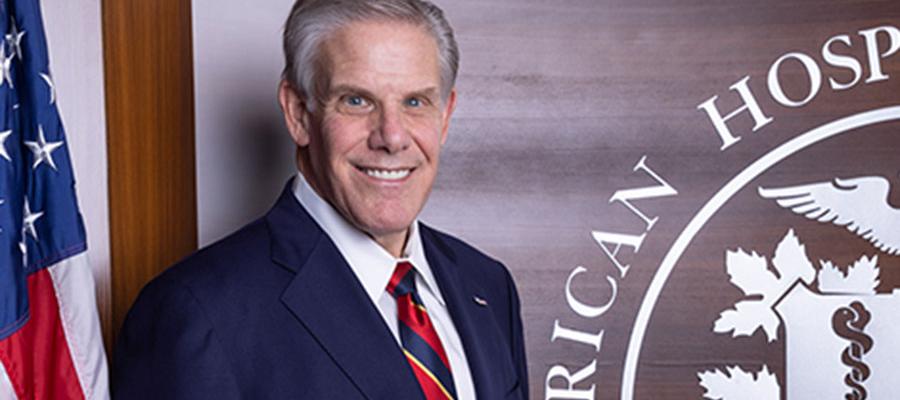 Congress returns to Washington, D.C., next week and its top focus will be passing a spending package that keeps the government funded past Feb. 18.

Our top focus is making sure that additional resources and support for hospitals and health systems are included in that legislative package.

As the COVID-19 pandemic persists into the third year – with the omicron and delta variants continuing to exert tremendous pressure on our health system – we must impress upon lawmakers that hospitals need additional relief to ensure that access to care is available in every community across the country.

We've been laying the groundwork for weeks and are kicking our efforts into high gear on multiple fronts.

Spotlighting the Challenges and Sharing Stories from the Front Lines – At a press briefing this week, we released a new report highlighting a trifecta of critical problems hospitals and health systems are facing as we continue to fight the pandemic. These include workforce shortages; maintaining our financial viability as cost of care skyrockets due to increased labor costs, inflation, supply chain issues and other reasons; and the demands on hospitals needing to not only provide care but also serve as the public health system in so many communities … where that system has been inadequate, underfunded or virtually non-existent.

AHA Board Chair Wright L. Lassiter, president and CEO of Henry Ford Health System based in Detroit; Bruce Flanz, president and CEO of Jamaica Hospital and Flushing Hospital Medical Center in New York City; and Ruby Kirby, CEO of West Tennessee Healthcare Bolivar and Camden Hospitals; described for the media the daunting challenges facing their organizations and why additional federal support is needed right now.

Our Ask to Capitol Hill – Last week, we sent a letter to congressional leaders outlining our key priorities. These include:
Adding $25 billion to the Provider Relief Fund and disbursing quickly the remaining dollars in the PRF;
Extending Medicare sequester relief until the end of the COVID-19 public health emergency or Dec. 31, 2022, whichever is later;
Giving hospitals more time to repay funds received through the Centers for Medicare & Medicaid Services' Accelerated and Advance Payments Programs; and
Providing relief for any hospitals in the 340B Drug Pricing Program that were forced to leave due to changes in their patient mix as a result of the pandemic.

Virtual Advocacy Day and Reinforcing the Message – On Feb. 1, we're hosting a virtual event to give members the latest insights from Capitol Hill and new resources to help make the case for additional relief. We have developed sample messages that you can customize and use to easily contact your lawmakers on this important issue. And the Coalition to Protect America's Health Care, of which the AHA is a founding member, soon will launch an advertising campaign to reinforce our efforts.

We're only a few months out from the mid-term elections, and as we get closer to Election Day the prospects of passing major legislative packages will become more difficult.

That's why we need your support as we put on a full court press for the next few weeks. Your legislators listen most closely to you because you live, work and, most importantly, vote in their districts and states. Please sound the alarm to ensure our hospitals and caregivers receive the support they need during this critical juncture.