Perspective: Speaking out and Stepping up Against Violence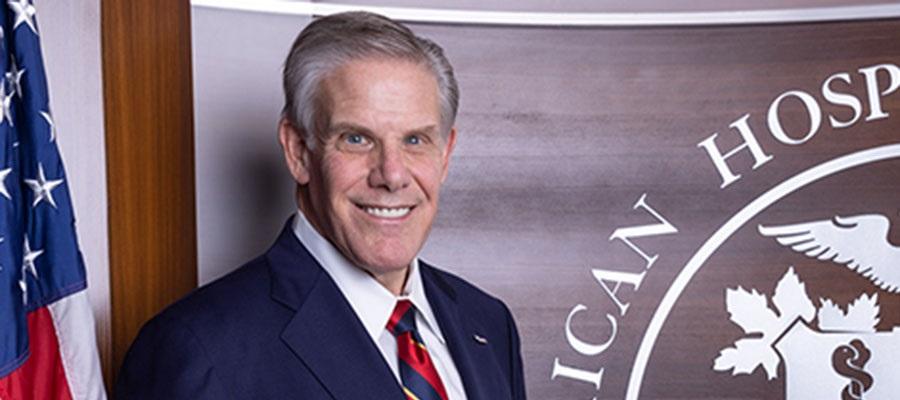 On Wednesday evening, a gunman killed four people in a medical building on the campus of Saint Francis Hospital in Tulsa, Okla. We grieve with the victims and their families, as well as the entire Saint Francis Health System team, as they mourn the loss of four members of their community.
The shooting was the 20th mass shooting in our nation since a gunman killed 19 children and two teachers at an elementary school in Uvalde, Texas, on May 24.
The Tulsa shooting also was the 233rd mass shooting in our country this year.
Last week's Perspective column discussed gun violence as a public health issue and the need to come together and take action to stop these senseless acts of violence.
The Tulsa shooting further reinforces the need for action to be taken to stop these tragic events. Legislators are working on a bipartisan effort to address gun violence, and we urge them to act quickly.
America's hospitals and health systems experience each and every day firsthand the devastating impact all forms of violence have on individuals' lives and health. And they see how violence can ripple through a community, affecting not just the injured but their family, friends and neighbors.
In 2016, under the leadership of the AHA Board of Trustees, we developed the Hospitals Against Violence (HAV) initiative to shine a light on how hospitals and health systems are working to: heal victims of violence as well as their communities, prevent further acts of violence, and address violence in the workplace.
As part of the HAV initiative, we have been sharing resources and strategies on supporting victims and communities of mass violence incidents; a public health approach to addressing gun violence; combating human trafficking; and workplace violence prevention.
For example, in conjunction with the International Association for Healthcare Security and Safety, we recently released Creating Safer Workplaces: A guide to mitigating violence in health care settings. This resource for health care and security leaders offers recommended action steps, case studies, best practices and individual solutions to help build safer workplaces.
Today is our sixth annual #HAVhope Friday — a national day of awareness to end violence. Throughout the day, hospitals and health systems and their community supporters from across the country have been sharing examples on social media of how they are standing up to violence and speaking out for their patients and communities. You can see the many examples on social media by following the hashtag #HAVhope.
The AHA in March urged the Department of Justice to support legislation that would extend to health care workers federal protections against workplace violence, similar to those afforded to airline and airport employees. We are hopeful that legislation will be introduced soon as part of our continuing efforts to protect health care workers.
Workers who dedicate themselves to saving lives deserve a safe environment — free of violence and intimidation — in which to deliver care. We will not let up in our efforts to ensure that all hospital and health system workers feel safe in the vital work they perform.
At the same time, each and every person — including children going to school, worshippers attending a religious service or people going to the grocery store — should be able to live their lives free from violence and intimidation.
As cornerstones of their communities and places of healing, safety and security, hospitals and health systems are an important voice for the rejection of violence in all its forms.