Speak Up, Be Heard and Exercise Your Right to Vote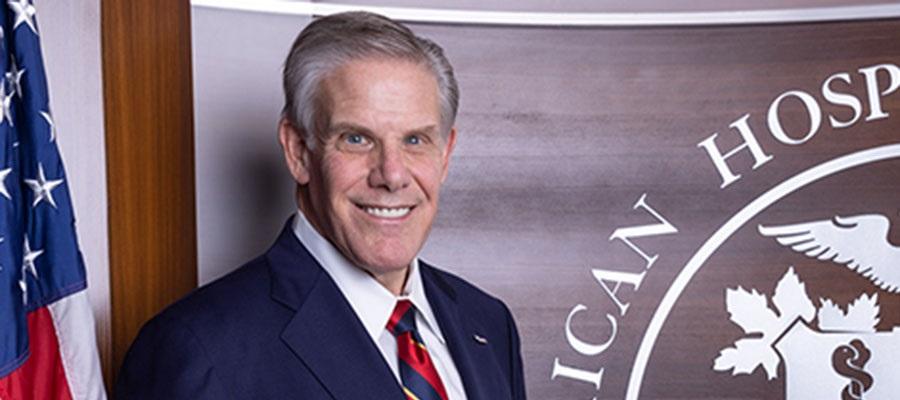 Forty-six days from now on Nov. 8 millions of Americans will cast their ballots and exercise their most sacred right – the right to vote. That means that for the next 46 days legislators and candidates for the House and Senate will be very engaged on the campaign trail listening to the top issues affecting their constituents.
We need to ensure the financial stability of hospitals and health systems – both in the short term and long term – so they can continue to lead efforts to advance health in America.
For months we have been sounding the alarm that care providers across the country face significant challenges on many fronts at once. These include extraordinary pressure on the workforce, caring for sicker and more medically complex patients and managing skyrocketing expenses for labor, supplies, drugs and equipment. All of these factors combine to threaten access to care for patients.
That is why this year's mid-term election matters so much. Our field has a number of very important policy issues and decisions still in play on Capitol Hill for this year. We have urged lawmakers to:
extend critical programs for rural communities, such as the low-volume adjustment and the Medicare-dependent hospital programs, which are set to expire Sept. 30;
make COVID-19 emergency waivers permanent that have led to improvements in care;
prevent imposition of the PAYGO 4% sequester and encourage lawmakers and the Administration to once again suspend the 2% Medicare sequester;
evaluate payment adjustments under the Medicare payment system;
advance ideas to stabilize safety net hospitals;
seek an equitable remedy for those hospitals affected by unlawful 340B payment cuts in previous years; and
hold commercial health plans accountable for their behaviors that put further financial strain on hospitals and exacerbate workforce pressures.
It is vitally important that our elected lawmakers and candidates for office understand the tsunami of challenges that threaten hospitals' ability to support their communities and provide continued access to care. We must keep talking about these challenges and solutions now to set the stage for potential action in the all-but-certain lame duck session at the end of the year, as well as to help lay the groundwork for future action when the new Congress convenes in January.
The AHA has created and updated a useful set of tools and resources to aid hospitals' and health systems' participation in this important election. On our "We Care, We Vote" webpage, you will find new content designed to help hospital leaders navigate interactions with congressional candidates, highlight advocacy priorities and encourage participation in the electoral process.
For example, we provide suggested questions to ask candidates about their views on health care issues, provide legal do's and don'ts, and offer a digital toolkit with sample messages hospital leaders can use to encourage their employees to register to vote.
On top of that, you can learn how to use the virtual map for election and voting information for each state. Our We Care, We Vote materials also can be used in conjunction with Employee Voter Week (Sept. 26-30) and Voter Education Week (Oct. 3-7). You can also spread the word by sharing our recent Special Bulletin with your government affairs and communications staff, leadership team and governance board, as well as any other staff who help mobilize community engagement within your hospital.
Please use the next 46 days to talk with your lawmakers and candidates for office about how hospitals and health systems are irreplaceable cornerstones of their communities. And how it's imperative that they provide additional federal support so hospitals can succeed in their mission of saving lives, healing communities and advancing health for all.