Hospitals Continue Efforts to Help Realize Dr. King's Dream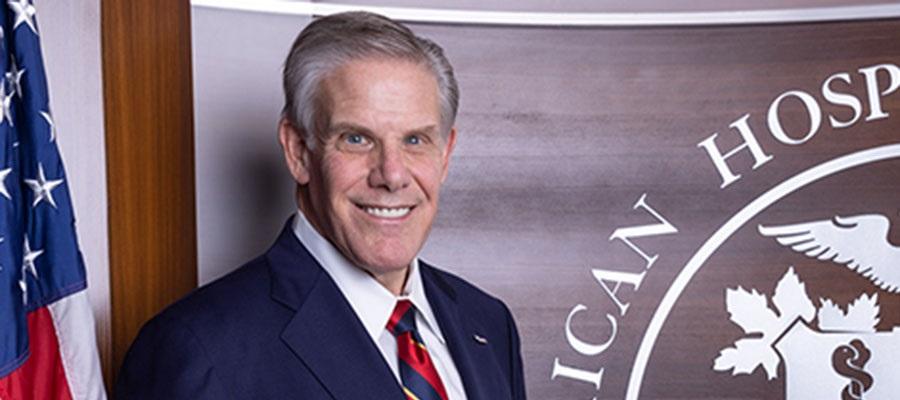 "Life's most persistent and urgent question is, 'What are you doing for others?'"
Dr. Martin Luther King, Jr. said those words in 1957. And they still ring true today.
On Monday, we commemorate Martin Luther King Jr. Day. Since it was designated a federal holiday, MLK Day has become widely recognized as a day of public service for individuals, communities and organizations.
The focus on service to others is a fitting way to honor the legacy of one of the most powerful voices for healing, peace and justice that our country has ever known.
Dr. King's legacy lives on. While our nation certainly has made some progress toward addressing racial and social injustices, we know that much more must be done.
Hospitals and health systems have a special role to play in helping to realize Dr. King's dream of a truly just society. That starts with ensuring everyone has equitable access to the highest quality health care and eliminating disparities in care and health that exist for far too many individuals and communities.
Advancing health equity is a top priority for the AHA. Last year, we updated our vision and mission statements to more directly reflect the importance of equity in advancing the health of individuals and communities.
The AHA and its Institute for Diversity and Health Equity are engaged in a number of efforts to drive improvement in health care outcomes, health equity, diversity and inclusion.
For example:
Health Equity Roadmap: Last spring we launched the Health Equity Roadmap — an innovative framework to mobilize hospitals and health systems to take actions toward becoming more equitable organizations and dismantle structural barriers to health and overall well-being. More than 670 hospitals and health systems are embarking on the Health Equity Roadmap, and we continue to add new organizations every month. At the same time, we are developing and sharing new resources and strategies with the field to support these efforts.
Collaboration with Other Organizations: We continue to collaborate with many organizations including the National Urban League, UnidosUS, the Black Coalition Against COVID-19, and the National Association of Health Services Executives, just to name a few, on this important work. In addition, the AHA is a founding collaborator of Rise to Health: A National Coalition for Equity in Health Care, which launched at the end of 2022 and includes organizations such as the Institute for Healthcare Improvement and American Medical Association.
Investments in Health Equity Efforts: The AHA last year provided early financing for three investment funds run by leaders focused on improving health care access, quality and affordability. The funds, which also have hospitals and health systems that are investors, were selected because they finance historically marginalized entrepreneurs who have limited access to the capital needed to develop innovative solutions in health care.
We know that none of these actions by themselves will eliminate disparities and inequities. But we must continue to innovate and advance evidence-based solutions that will accelerate progress.
Today, the AHA reaffirms its commitment to working with our member hospitals and health systems — and all stakeholders — to achieve Dr. King's dream and AHA's vision of a just society of healthy communities, where all individuals reach their highest potential for health.