AHA works to raise the standards of hospitals and health systems across the nation, as well as foster dialogue on emerging policy issues and environmental trends that are critical to health care. We also provide a strong leadership voice and strive to be a positive steward of the hospital legacy of hope and healing.
---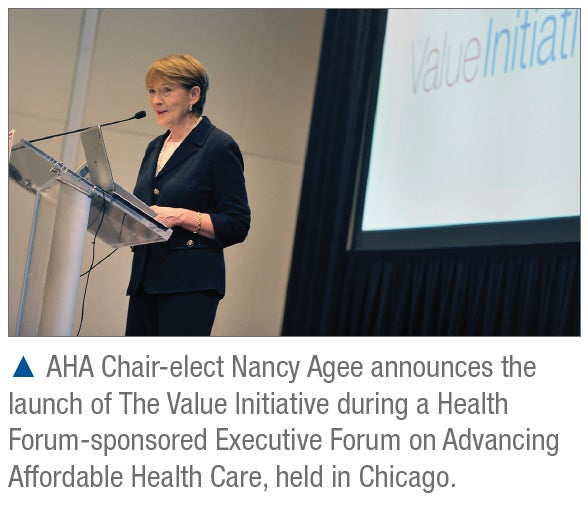 The Value Initiative. The AHA recently launched "The Value Initiative," a member-driven, multi-year initiative to support members as the hospital and health system field addresses the issue of affordability. A key focus of this initiative will be to provide our members with the tools and resources necessary to participate in the affordability discussion and fuel action that promotes value by improving quality and decreasing cost. We also will create opportunities for hospitals and health systems to collaborate, share best practices and learn from each other. In addition, AHA will continue to examine ways in which to redesign the delivery system, improve quality and outcomes, manage risk and offer new payment models. We also will work to support hospitals and health systems as they implement operational solutions and develop innovative strategies that make health care more affordable and communities healthier. Initial resources for AHA members include issue briefs that frame the issue of affordability; perspectives from thought leaders in the health care field; executive forums to discuss leadership perspectives and strategies with your peers; case studies on what others have done; and innovation tools and trainings where you and your team can tackle issues with expert coaching. Additional resources will follow. For more, please visit www.aha.org/TheValueInitiative.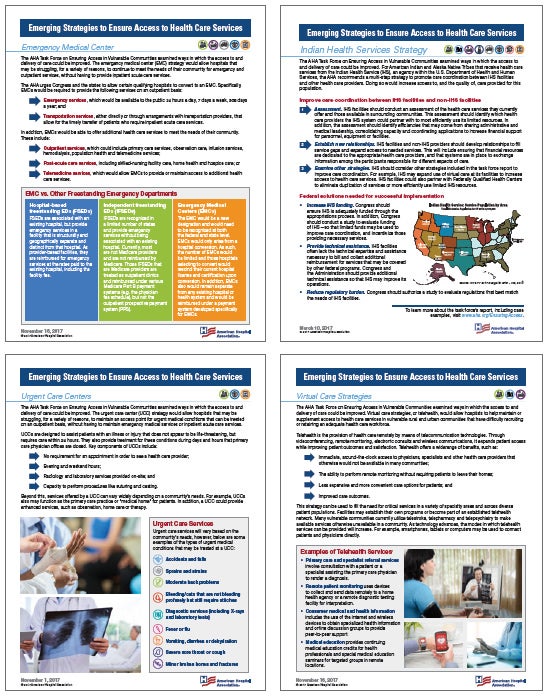 Ensuring Access to Care in Vulnerable Communities. AHA's Task Force on Ensuring Access in Vulnerable Communities continues to roll out resources and toolkits on emerging strategies to help preserve access to essential health services in vulnerable rural and urban communities. Strategies range from integrating rural hospitals with health clinics in the community to using technology to provide 24/7 care in isolated areas. For more information, please visit www.aha.org/ensuringaccess.


Trustee Services. In 2017, AHA refocused its trustee education efforts on the emerging challenges in the health care field as well as the good governance practices crucial to success and advancing health in every community in America. The quarterly "Trustee Insights" contains not only briefs on some of the hottest topics in health care, but also webinar and video content that can be used for boardroom education and discussion. Meanwhile, enhanced trustee-focused programming at AHA's leadership conferences has provided trustees an opportunity to learn from governance experts as well as experts on emerging issues facing the field and to network with their peers. Updated resources also are available at trustees.aha.org, which pulls together resources from across the association.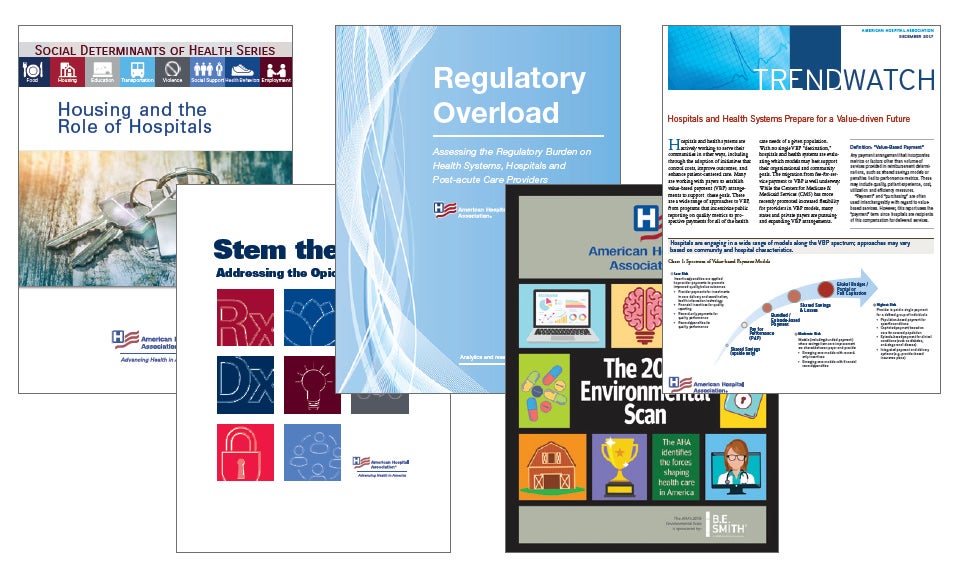 Special Reports and Analyses. Throughout the year, AHA offers in-depth analyses of hot policy topics, health care trends and critical issues confronting the field. In 2017, topics included strategies for addressing the opioid epidemic, the social determinants of health and workforce challenges, among others.
The annual Environmental Scan examines the critical issues, emerging trends and market forces that have a high probability of affecting the health care field.
In addition, our advisories and updates help members understand the impact regulations and legislation will have on their patients and organizations now and in the future.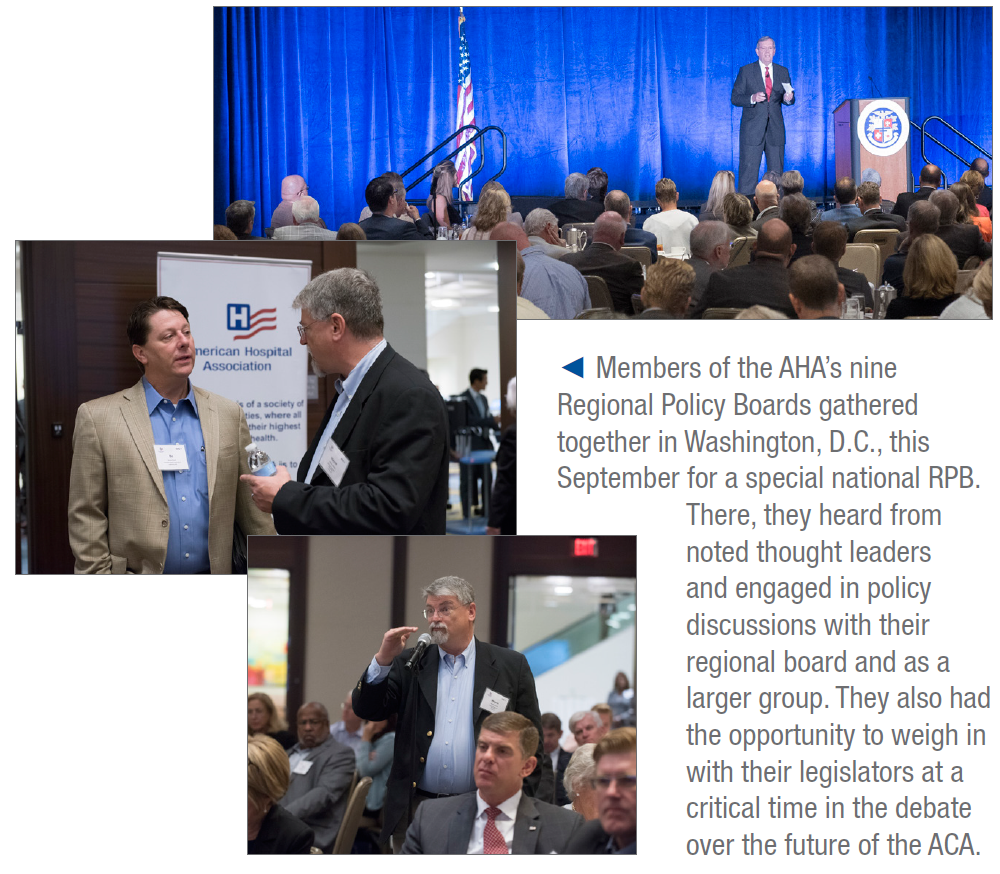 Driving Our Thinking. Through participation in our formal governance groups – such as the Board of Trustees, Regional Policy Boards, councils and committees – and various strategic leadership groups, members play an active role in shaping the association and its policies – ensuring the patient voice is heard at every turn. In addition, throughout the year, AHA convenes special membership groups in person, via webinar or phone to provide input on legislative and regulatory proposals to inform our strategy. For more on how to be involved, visit www.aha.org/value.