AHA has its finger on the pulse of health care and is constantly sharing the latest information and best practices around the topics and trends that impact hospitals and health systems most, whether via calls/ webinars, new resources or case studies.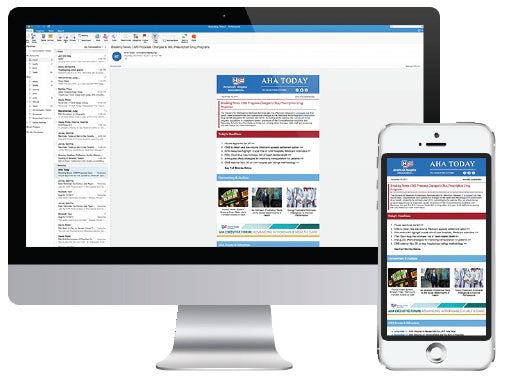 Disseminating Ideas and Information. AHA keeps members and the greater health care community in the know through AHA Today. This newsletter delivers the news and insights hospital and health system leaders need from across the association and the health policy field straight to your inbox six days a week.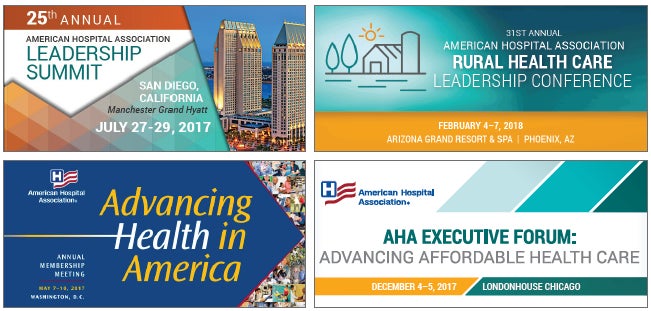 Webinars, webcasts and other programs offer cutting-edge insights and provide in-depth information and practical examples of successful solutions for the evolving health care landscape. Executive leadership meetings, attended annually by thousands of health care leaders, include the AHA Annual Membership Meeting, AHA Leadership Summit and Rural Health Care Leadership Conference. Our professional membership groups reach thousands more through best-in-class conferences and webinars.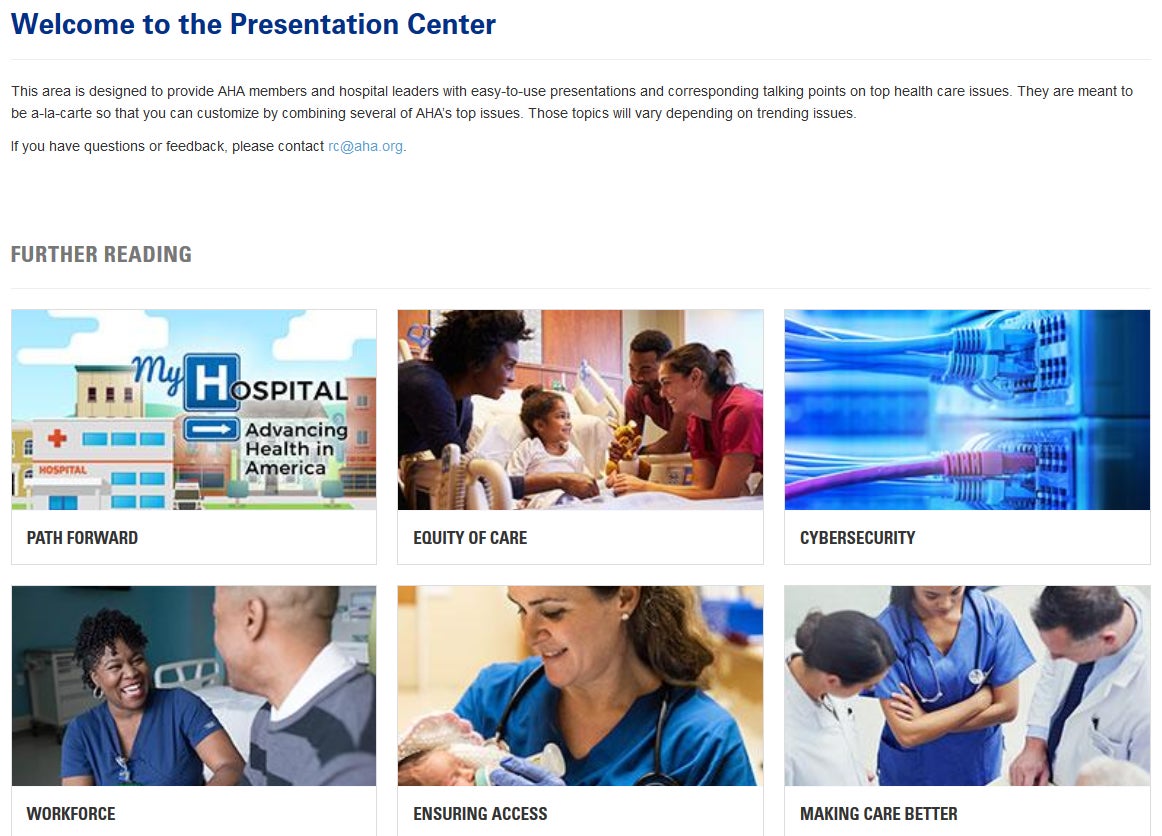 Introducing the Presentation Center. AHA this fall launched the Presentation Center, a new members-only resource that provides hospital leaders with easy-to-use PowerPoint presentations and corresponding talking points on top health care issues. Topics range from cybersecurity to equity of care, and all presentations include prompts and placeholders for organization-specific information, as well as slides geared to employee, trustee and community audiences for easy customization. View and download the presentations at www.aha.org/presentationcenter.

Furthering Health Care Careers. HealthCareerCenter.com connects employers and top talent in all disciplines through its online job board network. In addition, AHA's professional membership groups connect health care leaders with resources to enhance and further their careers, as well as job boards to help you connect with talent in  these fields.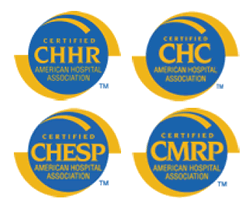 The AHA Certification Center designs and administers certification programs to recognize mastery of well-defined bodies of knowledge within health care management disciplines. In addition, the AHA Certification Center provides contracted services for project management and quality assurance to the American Organization of Nurse Executives in support of its Nurse Executive  and Nurse Manager Certification Programs.

Team Training. We recently introduced AHA Team Training featuring TeamSTEPPS®, an evidence-based set of tools for optimizing patient outcomes by improving communication and teamwork among health care professionals. It includes a comprehensive set of ready-to-use materials and a training curriculum to successfully integrate teamwork principles into any health care system. Teams working with AHA faculty have improved communication and teamwork in their organizations through courses, webinars, an annual national conference and community support and engagement. Learn more at www.aha.org/teamtraining.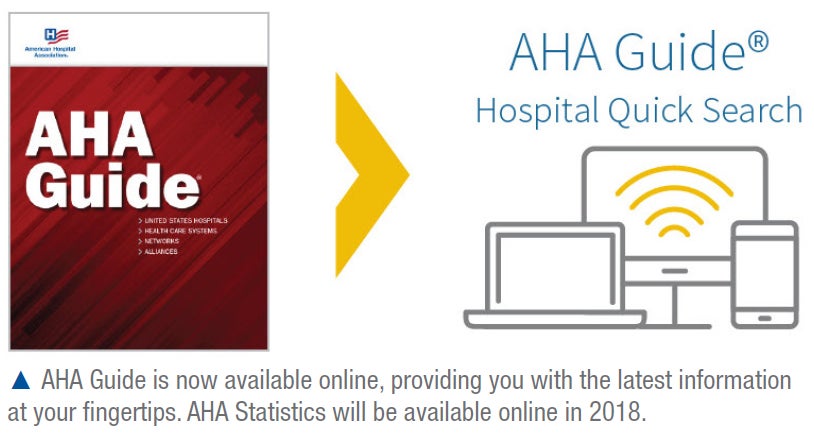 Data and Coding. The AHA Annual Survey contains more than 1,000 inputs – covering an organization's structure, service lines, staffing, expenses, physician organization structures, beds and utilization – from more than 6,500 hospitals. These data are made available through several resources, including the AHA Guide, AHA Hospital Statistics and AHA Healthcare DataViewer. AHA Guide and Statistics both unveiled new online formats this year to bring you searchable, up-to-the-minute information at your fingertips. As a valued member of the American Hospital Association, you have access to our comprehensive directory, AHA Guide, in this new, easy-to-use digital format. Visit www.aha.org/guide for more.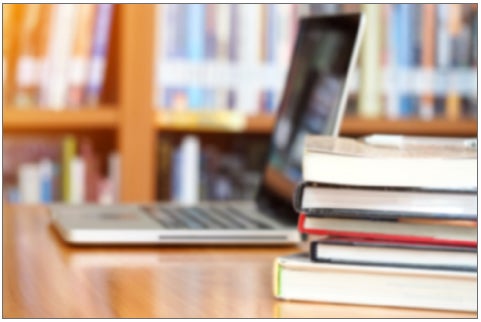 The AHA Resource Center is a vital tool for health care leaders and others who need to keep well-informed to meet the challenges of today and tomorrow. Highly trained information specialists apply their specialized knowledge and unique skills to locate and retrieve information quickly. Drawing from a wide range of information resources, including periodicals, books, reference materials, electronic information sources, internal and external databases, personal contacts, and other print and nonprint tools, staff provide the information needed to support your management, strategic planning, educational or research activities. Customized current awareness and information alerting services help you stay up-to-date on trends in the delivery of health care.
For additional information, please contact the Resource Center at (312) 422-2050 or rc@aha.org.