How screening for social needs advances health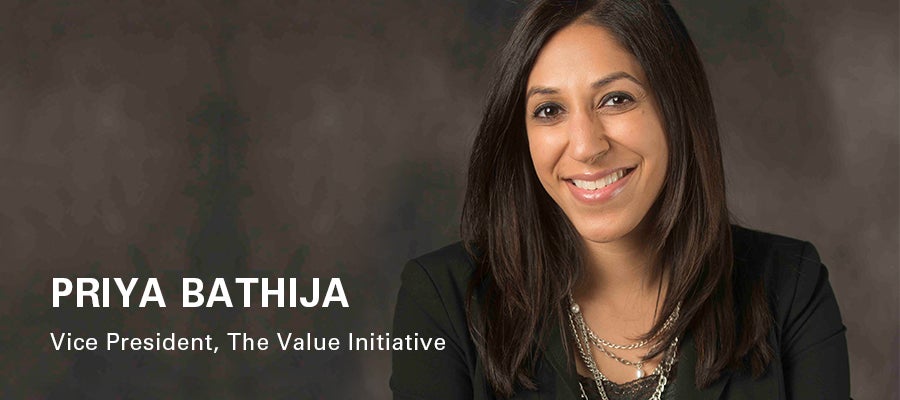 You have probably heard of the social determinants of health, or how the conditions in which people are born, grow, work, live and age affect health.
Since these determinants account for up to 80 percent of our well-being and disproportionately impact vulnerable communities, addressing them is crucial to our nation's overall health. In my work with AHA's The Value Initiative, I have seen hospitals and health systems enhance the patient experience, improve outcomes and reduce cost by addressing patients' social needs. For example, hospitals and health systems have partnered with rideshare companies to ensure patients keep follow-up appointments, stocked their own food pantries with healthy options and even invested in affordable housing, among other important efforts.
Addressing the social determinants of health is multifaceted, complex and nuanced work that involves all stakeholders in the public and private sectors. Hospitals and health systems, as cornerstones in their communities and trusted touch points with individuals, have a key role to play. They can positively impact the social needs of individuals they serve by understanding what individuals and families are experiencing outside the exam room walls. And to gain such an understanding, health care leaders must first screen for social needs in a systematic way.
Research shows that hospitals and health systems are already on the right on track: A national survey of hospitals reveals that 88 percent of respondents are screening for at least one social determinant.1
Still, screening comes with its own challenges: Hospital care teams might not always feel prepared to discuss such sensitive topics with patients; providers might need more than the time allotted to collect such information and, in some cases, patients are reluctant to disclose this kind of personal information.

So, The Value Initiative assembled a panel at this year's Association for Community Health Improvement National Conference to help guide hospital leaders in this work. In it, health care leaders Jaye Clement, director of community health programs and strategy at Henry Ford Health System; Dayani Waas, senior program manager at Ann Arbor-based Integrated Healthcare Associates; and Jessica Hager, director of health care partnerships at Feeding America, shared strategies that have helped them implement successful screening programs.
For example: Henry Ford Health System has made social needs screening a fundamental component of its quality and equity efforts, which staff embraced. Clement said that the organization is aligning its screening approach across all of its sites and tailoring the process to each hospital in its system.
Hager suggested that medical teams as a whole embrace social determinants screening, and that hospitals should not leave it to "one person in an office."
Panelists also said that engaging clinicians and community stakeholders at the get-go when designing social needs screening strategies ultimately leads to better screening programs.
And before we embed screenings into our clinical work, we must train caregivers to have these sensitive conversations. Waas said that IHA clinicians undergo thorough empathy training to advance their interpersonal skills, which is crucial when having such sensitive discussions.
It's important to remember that patients may feel shame, stigma and fear when discussing their social needs. This, plus potential trauma, varying cultural norms and physician-patient dynamics all can impact patients' ability to open up during hospital visits and access needed support. It is crucial that we empower our care teams to initiate these conversations, and to bring to them as much knowledge, confidence and empathy as they can.
If you have any tips on how to support your care teams in these sensitive conversations or insights from implementing social determinants screenings in your organizations, I'd love to hear them. Email me at pbathija@aha.org.
To learn more, download our new guidance tool, Screening for Social Needs: Guiding Care Teams to Engage Patients and listen to our podcast featuring highlights from the ACHI panel.
Priya Bathija is vice president of AHA's The Value Initiative.

1 Deloitte. Social determinants of health: How are hospitals and health systems investing in and addressing social needs? Accessed at: https://www2.deloitte.com/content/dam/Deloitte/us/Documents/life-sciences-health-care/us-lshc-addressing-social-determinants-of-health.pdf