Partnerships provide better patient access to post-acute care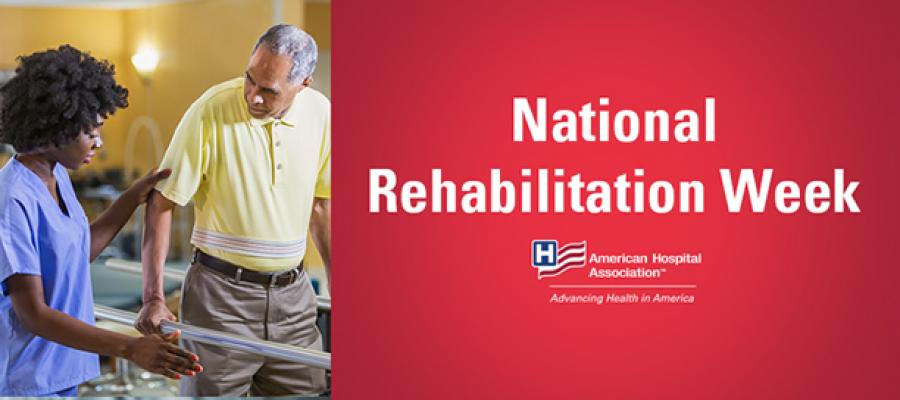 "There is nothing quite as powerful as an experienced nurse," my wife and I commented. We had just welcomed our second daughter into the world, and my wife was facing some confusing post-partum complications. As we navigated to her full recovery over the next two weeks, we were amazed by the incredible care provided by these compassionate mother/baby nurses and found ourselves grateful for the health care expertise and specialization in our community.
Running an acute care hospital, I am privileged to see the power of our health care system as the specialized parts come together to deliver high quality care. My eyes are wide open to the power of a healthy hospital-post-acute care partnership, especially since the needs of our patients are incredibly diverse. Treatments appropriate for someone with cognitive impairment differ greatly from an individual learning to walk with a prosthetic limb. That's why post-acute care is so specialized with unique capabilities and roles, broken down into four main types of services: long-term care hospitals (LTCHs), inpatient rehabilitation facilities (IRFs), skilled nursing facilities (SNFs) and home health agencies.
Nevertheless, the ultimate goal for any patient in a post-acute care setting is to restore their quality of life. Some of our most clinically complex patients — such as those with stroke, brain injury, spinal cord injury and orthopedic needs — see their recovery come to fruition in the post-acute stage, brought about by compassionate and skilled caregivers who advance individualized goals, whether they be returning to work, walking the dog or spending time with their grandchildren. Post-acute care providers are committed to innovation and working to ensure patients receive the right care, at the right time and in the right place.
I've seen time and again how unique skills in these settings provide the best outcomes to patients in our communities. There's a commitment to quality for an LTCH with experts weaning patients from ventilators, or managing complex wound care. IRF resources and equipment can help a patient with a spinal cord injury learn to walk again. Witnessing the encouragement a patient receives when recovering from a total joint replacement in a SNF or the skillful compassion a home health nurse gives to a person learning how their home environment contributes to their health helps prove the value and expertise of post-acute care.
Partnerships with post-acute care providers have demonstrated an ability to reduce patient readmissions and complications, which helps decrease the overall cost of a patient episode. At Novant Health, we created a network of post-acute care providers with a shared vision for high-quality care. To improve value for patients, we jointly adhere to several goals, including:
improving quality, enhancing patient satisfaction/engagement, and lowering the cost of care;
integrating post-acute providers within value-based reimbursement for the episode of care;
reducing hospital readmissions and complications;
improving patients' transitions of care from acute to post-acute to ensure continuity of healing; and
developing care pathways to reduce variations in care and ensure consistent, high quality.
To continue improving value for patients, hospitals facing more complex payment relationships and expectations must support access to high quality post-acute care. Ultimately, our goal in these partnerships is for each patient to have their moment to say how grateful they are for the expertise and specialization of health care in their community, just like my wife and I did.
Jason Bernd is the president and COO of Novant Health Charlotte Orthopedic Hospital in North Carolina.