New AHA resources spotlight hospital efforts to address COVID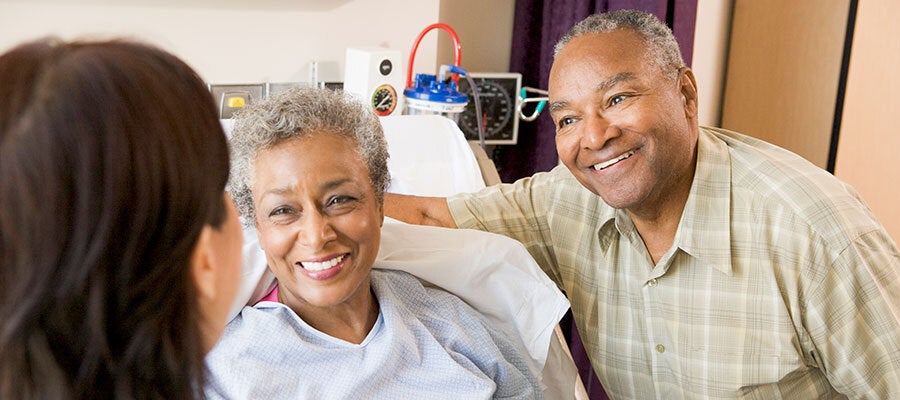 The AHA is committed to ensuring that all people, regardless of background or zip code, have equitable access to quality health care. As the COVID-19 pandemic evolves, recent reports indicate that communities of color across the nation are experiencing higher rates of COVID-19 infections and deaths than other groups. For example, in Chicago, according to some reports, African Americans account for 44% of all COVID-19 positive test results and 56% of recorded virus-related deaths, even though they constitute only 32% of the city's population.
During these unprecedented times, hospitals and health systems continue to provide care for our most vulnerable communities by addressing social needs, educating on COVID-19 risks, and collaborating with community organizations to expand these efforts beyond their walls. As our health care heroes continue the fight against COVID-19, the AHA is working to ensure hospitals and health systems get the essential tools and resources they need. To that end, we have developed resources and advocated on behalf of equity in our nation's health care system, including:
Even though Minority Health Month concluded at the end of April, every day, now more than ever, we recognize the significance in raising awareness and doubling down on efforts to achieve health equity in our nation.
For more information on the collective efforts of the AHA and its Institute for Diversity and Health Equity to address health disparities, visit www.ifdhe.aha.org. For all our COVID-19 resources, visit www.aha.org/covid-19.
Elisa Arespacochaga is vice president of the AHA Physician Alliance and interim executive lead of AHA's Institute for Diversity and Health Equity.