How strategic alliances strengthen health equity, diversity and inclusion advancement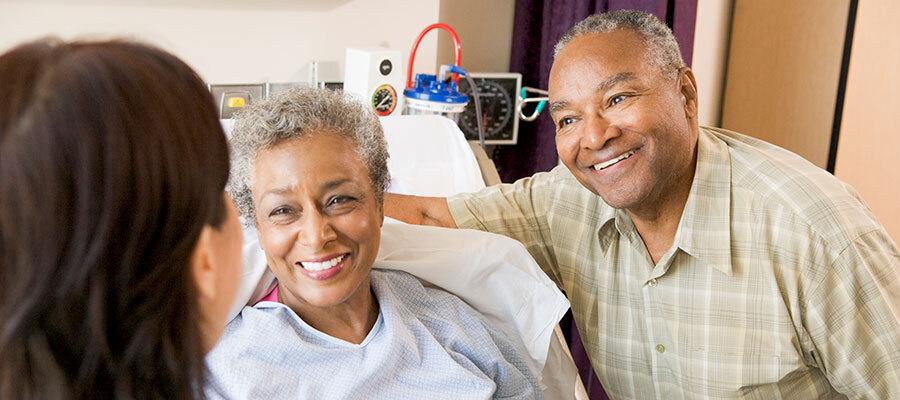 Nearly 55 years ago, during the 1966 Medical Committee of Human Rights Convention, the Rev. Dr. Martin Luther King Jr. declared, "Of all the forms of inequality, injustice in health care is the most shocking and inhumane." Although there has been incremental progress toward achieving a more just health care system, Dr. King's words still ring true today.
High-quality health care means providing equitable care for all individuals — regardless of background or socio-economic status. The AHA is dedicated to this goal as articulated by its vision statement of a society of health communities, where all individuals reach their highest potential for health. For decades, the AHA has demonstrated its commitment to this work by leveraging its Institute for Diversity and Health Equity to develop resources and tools that can assist AHA's member hospitals and health systems with implementing diversity and inclusion strategies.
Still, we recognize that there remains significant work ahead to achieve the outcomes we seek, and we cannot do it alone. Our tools, partnerships and initiatives must continue to evolve to help overcome and address the issues of the day.
To that end, AHA forged valuable strategic alliances with the National Urban League and UnidosUS; both have strengthened our collective efforts to assist health care organizations serving Black and Latino communities address the well-documented, disparate health outcomes for historically underrepresented and underserved patient populations. Among these resources, developed in conjunction with our alliance partners, are guidance materials; these materials include examples of how hospitals can address societal factors that influence the health of populations they serve while inspiring targeted actions. (You can find full details on the AHA Strategic Alliances web page.
Additionally, we now understand that sustained efforts to ensure positive movement towards achieving health equity starts at the very top, with an organization's executive leaders. Health care organizations that actively recruit and hire diverse teams of executives and trustees broaden their sphere of influence in their respective communities; they will find their decision-making abilities enhanced. Those leaders who can successfully navigate the intersection between diversity and health care business strategy and understand the cultures of their patients' communities are better able to provide deeper insights on how to serve their local communities.
Through community partnerships and strategic alliances, there are more opportunities than ever to create sustainable community connections. Hospital and health system leaders should turn a critical eye toward their board demographics and make a conscious effort to promote diversity and inclusion within their leadership ranks. This path toward greater organizational accountability at the highest levels is an integral step toward to achieving a just and equitable health care system.
To help identify talented individuals from diverse backgrounds and promote their participation in institutional governing boards, hospitals and health systems can leverage the AHA Trustee Match Program. This program connects diverse affiliate leaders of the National Urban League and UnidosUS with hospital and health system executives within their geographic locale.
Your hospital and health system's journey to improve diversity and inclusion at the trustee level can begin by completing a simple questionnaire. We look forward to supporting your ongoing efforts and commitment to health equity, diversity and inclusion.
Joy Lewis is senior vice president of health equity strategies at the AHA and serves as executive director of the AHA's Institute for Diversity and Health Equity.